Google has officially launched the new Google News Desktop Results design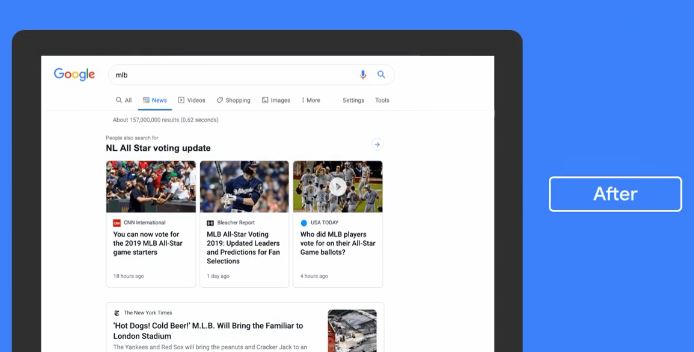 We have seen that tweaks are made to Google Search and other Google products on a daily basis, almost. Now, it is also true that most of these changes don't see the light of the day. However, there are some changes which come to the public. And of them has just been officially announced as well. We recently saw a new design for Google News links on the Desktop which was a change from the earlier design.
However, there was no announcement from Google and it was seen as beta testing from Google. But now, the company has officially made the announcement of this new design for showing Google News results. This can be easily seen by you if you go the 'News' section in Google Search.
As you can see from the GIF uploaded by Google on Twitter, there is a clear difference between the before and after design of Google News. This makes it clear that Google wants to promote its news platform even more. Also, this new design makes sense as it clearly shows the news rather than a list of links. Google says that this new design will be rolling out over the coming weeks to users around the world.
At the moment, we have not been able to see the new design for Google News which means that the rollout is a slow one and will take to come to each and every desktop user around the world. This new design comes after Google News was recently updated with a Dark Mode on Android and iOS. Apart from that, we also saw the complete redesign of Google News platform last year at the Google I/O too.
However, this should worry some people who rely on Google News for traffic because this change can bring massive traffic for some websites while the traffic might absolutely tank for others.