Best Work From Home Business Ideas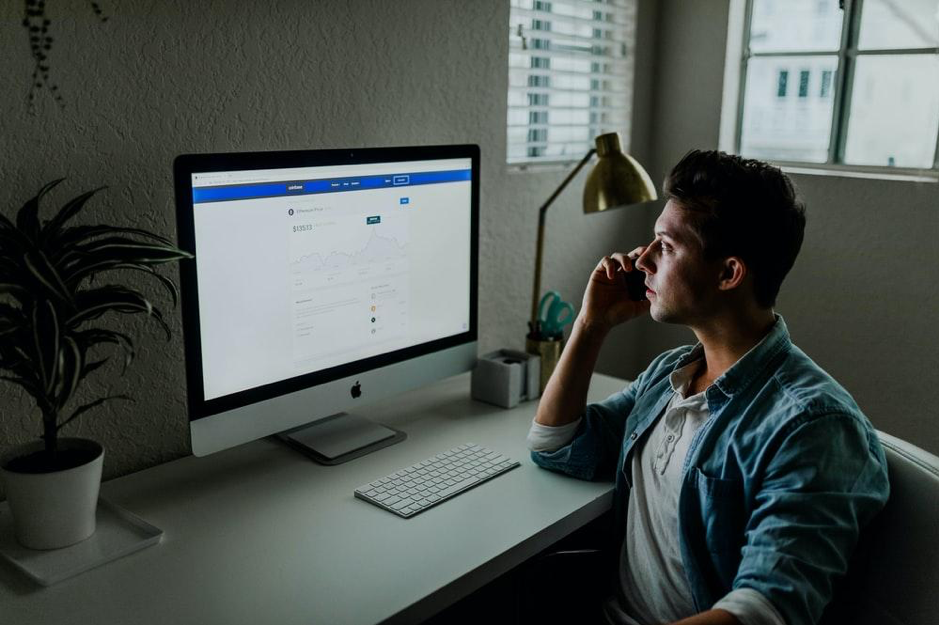 If you have decided to start and manage your own business, the first things running in your mind are about managing the workers, going to the office, and renting real estate. You can start your POD online business with Printify.
Since home businesses are popular these days, the number of individuals who are using remote ways to pursue their passion for entrepreneurship and managing their business in the comfort of their home.
Home-based businesses are on-trend nowadays since we are living in a technology-oriented world. This only means that you have the chance to decide where and how you should work.
Some of the home-based business will require you to turn your extra room into space where you can store the products you sell. But most of them can be performed on the internet.
There are lots of methods you can follow to begin your business in the comfort of your home. But the following are the most recommended and attainable ways you can follow to start your home business.
So, let us get into the first idea!
Dropshipping Store
Dropshipping is the easiest online business idea you may consider. It does not require you to keep an inventory with yourself. To start, you need a reliable supplier, from AliExpress or other similar stores. After that, you can get the products they sell and post it in your store. When someone orders an item from you, you will order that particular item to your supplier. Your supplier will be the one who will produce, store, and deliver the items to your customers.
Get Involved with Pets
You can see numerous pet influencers on the internet who promote various pet-related brands, such as BarkBox and get hundreds or even millions of likes. If you are a pet lover and owns numerous pets, you can use them to earn money. Turn your pet into a social media influencer, which in turn will attract manufacturers that create pet accessories that they need to promote.
Provides Online Services
Providing online services is much easier to perform compared to product selling. The challenge in the said business is managing your time. The quotation saying, "time is money" is not true if you are managing a service-based business.
Marketers, designers, and other creative professionals might consider consulting or freelancing with the different companies within their home but can still manage to have travels occasionally.
The following are some of the service home-based businesses you can choose from;
Designing

Marketing

Dog walking

Virtual assistance

Personal training

Freelance writing

House cleaning
As mentioned, you need to perform lots of networking to make this kind of business successful. You might also need the magic of the word-of-mouth referrals to get hired by the potential customers. But when your work satisfies your clients, chances are they will stick to your services whenever needed.
Play Video Games
Many people think that playing video games is all about negativity. But the truth is, playing the thing you love can help you to earn money. You only need to sit on your bed or couch and start playing your preferred video game. You can earn money while doing your favorite hobby.
The different video game streaming platforms and esports, such as Twitch, have opened a new door that will welcome the different players around the world to earn money from doing their pastime hobby. The Esports industry makes money over 1.5 billion US Dollars while the video game streaming platforms can help you to gain more than 100,000 viewers for every game you play.
How can you get money from it? If you are a great gamer, lots of game creators will hire you to play their games while live-streaming it to your viewers.
Sell Unused Items
Many of the customers nowadays are becoming environmentally conscious. Aside from that, they also find ways that can help them to adjust their habits to shop. In the United States, resale clothing businesses worth more than 4 billion US Dollars.
Look at your closet and find the clothes and other unused items you have stored. You can create your online shop and start selling your pre-loved items. You can sell it at a low price, but make sure that you will not compromise your income.
Conclusion
Choosing the home-based business ideas will always vary upon your personal preferences and goals. During this time of the pandemic, home-based works are popular to meet the ends of their family.
The business ideas mentioned above can be done within the comfort of your home. So, you can still have quality time to spend with your kids and loved ones. Just Don't ever forget to pay taxes – even as a freelancer, you have to pay it if you don't want any trouble.