Google News' site command feature does not work right now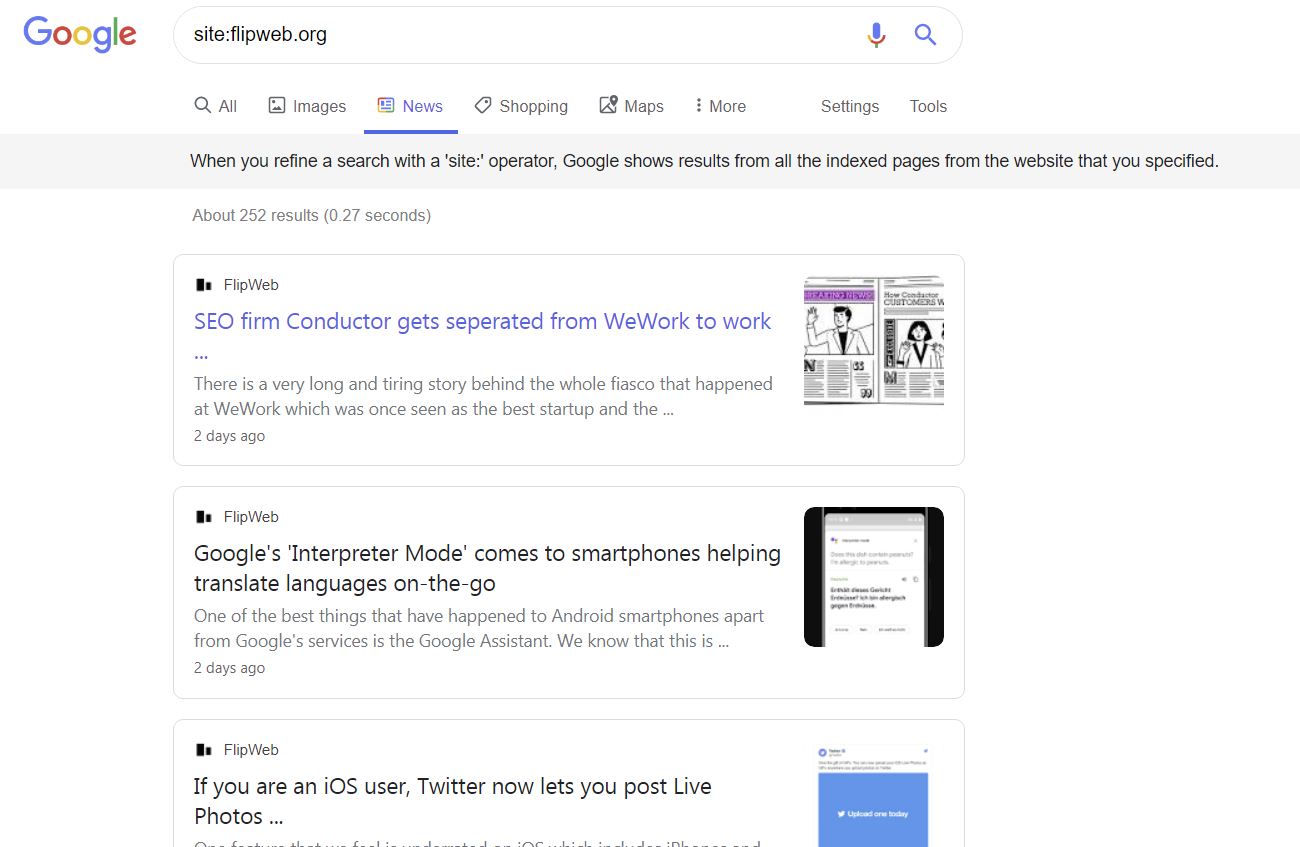 There have been some sweeping changes made to Google's News platform recently. Starting from the change that we no longer need to submit our websites for Google News submission to the fact that Google will now include any content from its Search that it sees fit for News. All this tells you that Google is looking at changing the manual review of its News content which is often criticized for showing bias. Talking about Google News content being taken from search results, we see a new issue pop up due to it. It was found out by SERoundTable that Google News site command feature does not work.
Basically, site command feature is available on Google Search and Google News where you can write "site:flipweb.org" for example and see all the content from our website. However, if you do write the same command on Google News or news tab inside Google Search then you will only get news content from our website. But this doesn't work right now so even if you write this command in the News tab inside search then also you get all the content and not just news content. Our guess is that this happened since Google will start to take all content from Search rather than only News content.
Also, it might have happened because all previously-approved news sites are currently marked as Draft rather than approved. So Google News does not recognize websites as approved and is showing all content for that reason. However, these are all assumptions right now and we don't know what the exact reason might be. Right now, Google has this explanation for us regarding the feature not working. The statement from Google reveals that "The site search functionality is currently not available on the Google News app & website. The Google News team is working on bringing this feature back in 2020".