Sedo is found to be selling Warehoused domains in the name of 'Expiring Domains' platform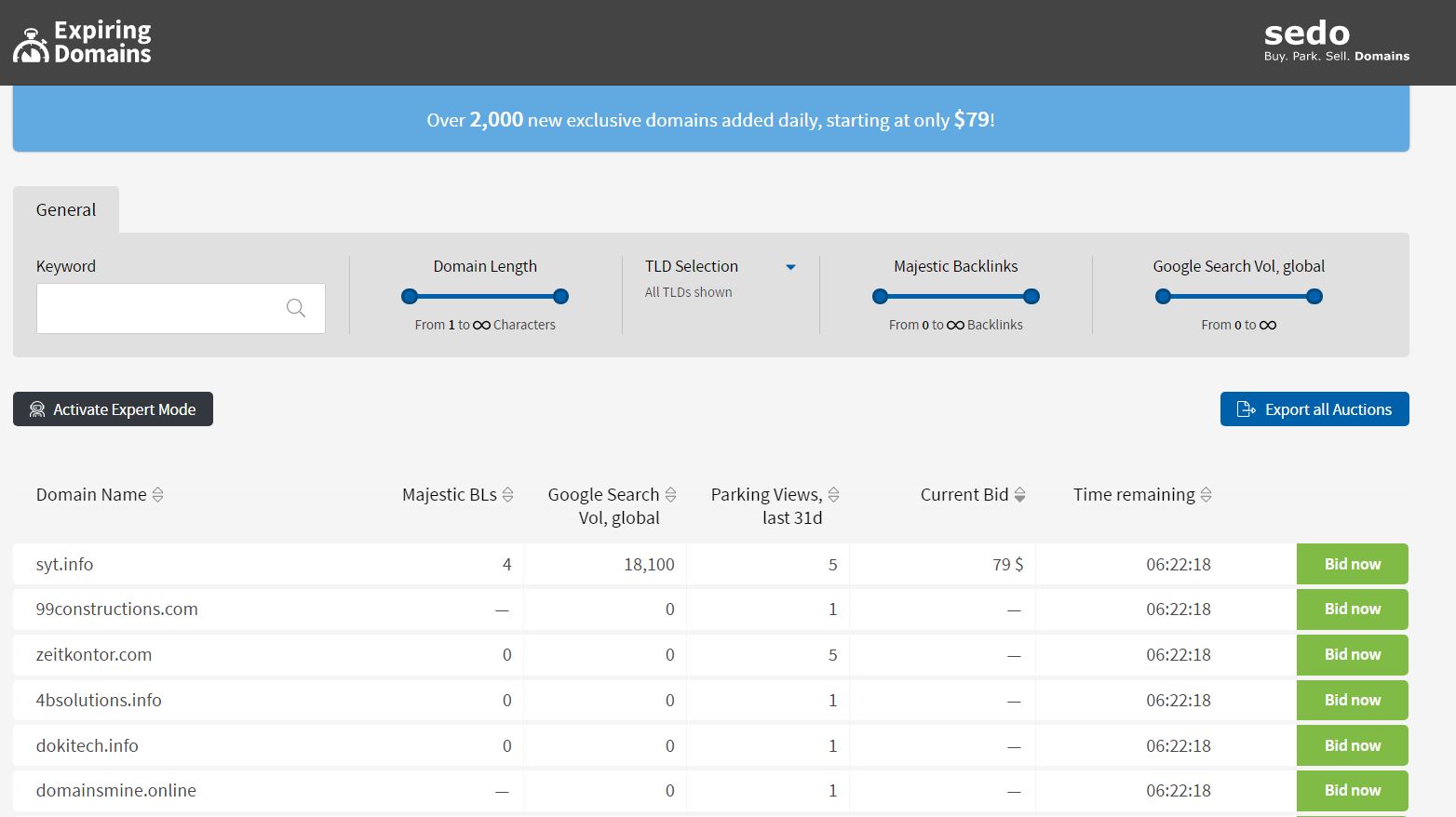 Sedo is a huge marketplace for buying and selling domains all over the world. If you place your domain on Sedo, there is a higher chance that you will get some bids and your domain will be sold. However, Sedo as a platform is not perfect at all and we have some evidence now to back that up. In an investigation published by OnlineDomain, it has been found out that Sedo is selling Warehoused domains in its 'Expiring Domains' platform.
For this, you need to know that Sedo has launched a new platform named 'Expiring Domains' where it obviously sells domains that have expired. This new platform is being operated on ed.sedo.com subdomain. Sedo claims that there are thousands of domains being listed on the platform every single day. We are not going into detail of that claim by the company.
However, what we found interesting is that there are some domains on Sedo's 'Expiring Domain' platform that have not expired. Instead, they are Warehoused domains. If you are not familiar with the term Warehoused domains, let us explain this term to you. Let us take an example of a domain which has expired. Now, a registrar knows that the domain has expired and registers it themselves. These domains are known as Warehoused domains.
In Sedo's 'Expiring domains' platform, DomCollect has placed its Warehoused domains in the list so that they go at a much higher price than they would in a normal auction. This is because Expired domains tend to have a much better value than the fresh domains.
In reality, the warehoused domains that are being sold as Expired ones have not expired at all. In one scenario, a domain was found to be registered in October which means that it will expire next in October as well. However, it was still listed on Sedo's 'Expiring Domains' platform.