8 best domain flipping platforms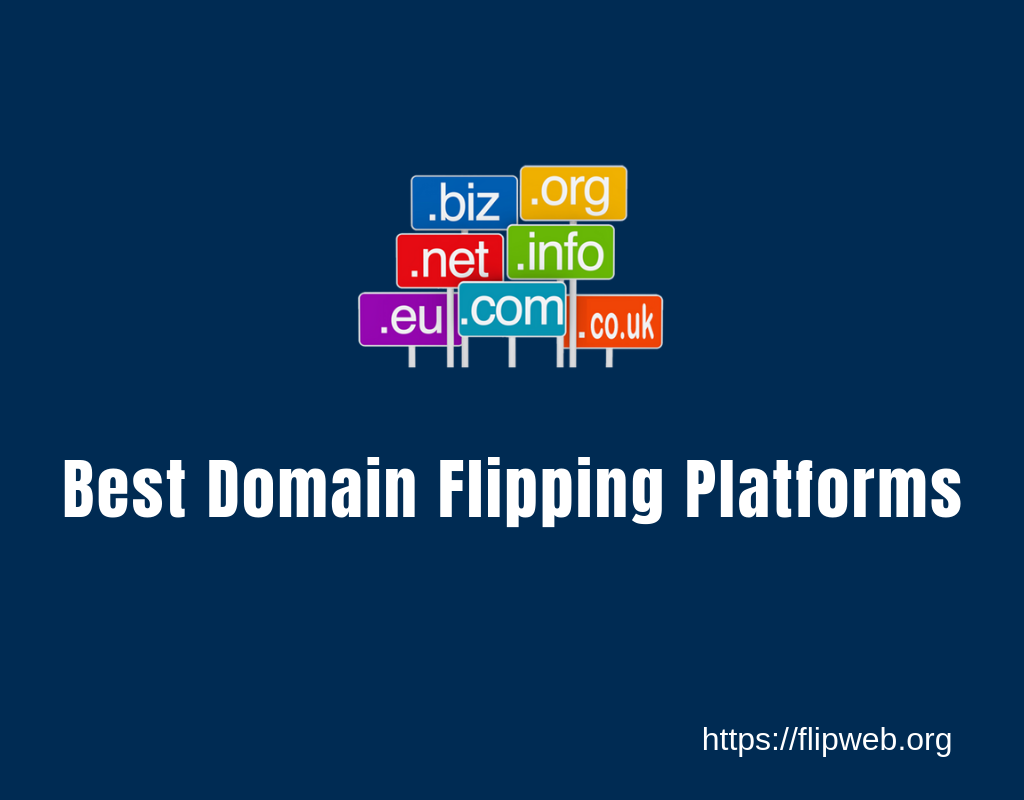 Have you ever heard of the term 'Domain Flipping' ever before? If you are into the Domaining industry, you must have. But if you are new to the industry and want to learn things about the domain industry then we will make you aware of a new term in this industry called "Domain flipping". We are sure that you will hear this term a lot and we have all the details about it that you need in this article.
First of all, you need to know what exactly is Domain Flipping. We have already covered about domains and which are the best places to buy a domain. Therefore, you need to do some research and buy a domain from those marketplaces. A domain name needs to be brandable, short and unique. This type of domain names add more value to your domains after purchase.
Now, Domain Flipping is exactly the method of increasing value of domains and selling them at upto 50x the original price. You might be wondering right now that why would someone pay that much of a price when he can register a different domain for less than $10. Well, here is where the idea of flipping a domain comes into action. Basically, there are millions of companies out there and not everyone has the domain name that they want available.
This is because someone might have already registered a domain name and would not use it. However, the domain is in there possession and they can quote any price for the domain that they want. If the purchaser of that domain name are desperate enough, they are more likely to pay the quoted price than not.
One more question that you might be having is regarding the selling of those domains. All the flipped domains need marketplaces to sell them and you also need to get intended buyers for the same who will give you the price you want for your domain. So we are going to tell you about the Top 8 best platforms for Domain Flipping.
Best 8 best domain flipping platforms in 2020
1. Sedo.com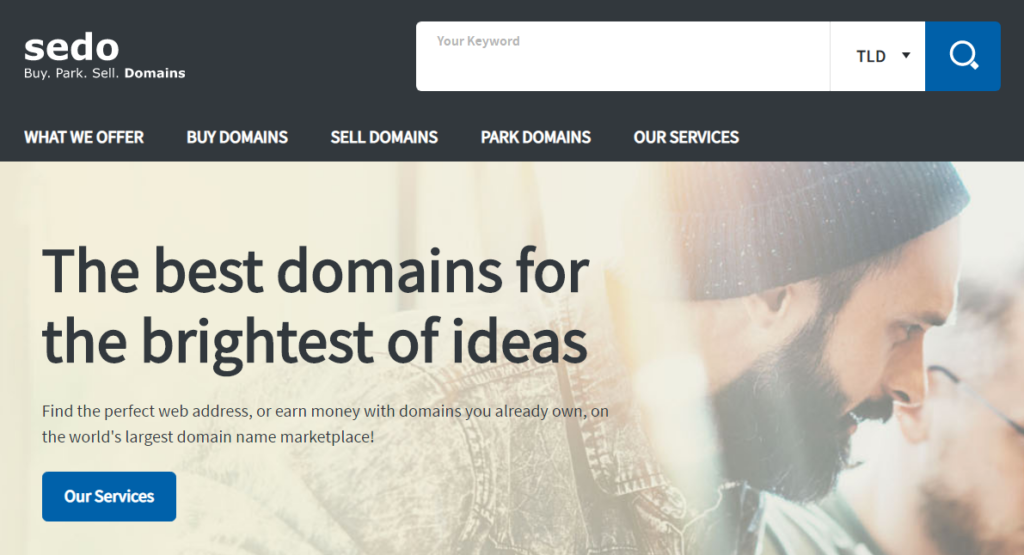 Sedo is the best marketplace for selling your domains and it is also a great place to flip your domains too. If you have a domain name that you need to sell, you just need to list them on Sedo and set a 'fixed buy now' price or maybe set a base price which buyers will negotiate.
Sedo is also a tried and tested platform where more than 700,000 domains have already been sold. Also, it is one of those platforms where you get the most value out of your listed domains.
2. Flippa.com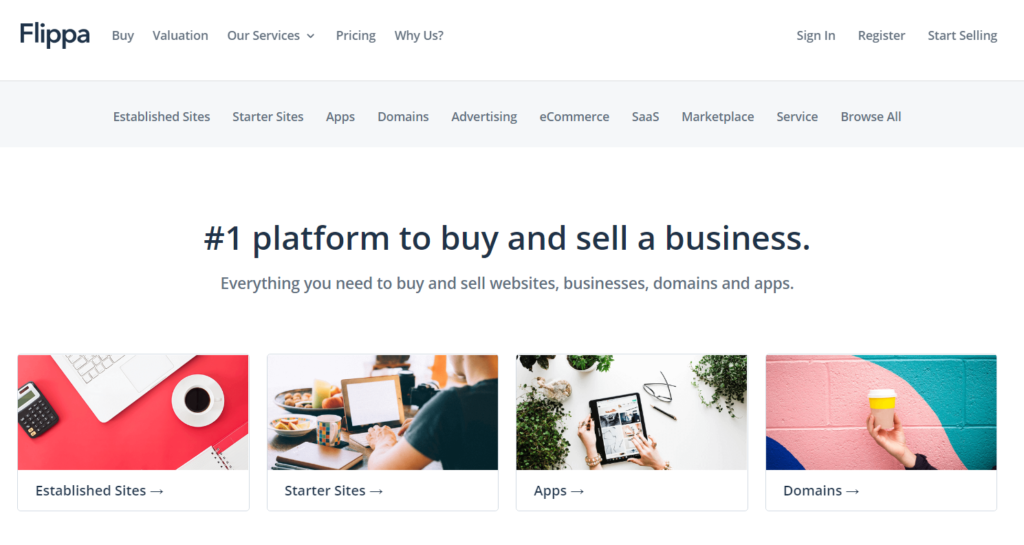 Flippa comes next on the list when you ask about the best platforms for domain selling. Flippa allows you to list your domains and set a base price which will be up for negotiation. However, you can also add details about your domain name and what value the domain name adds.
You can even add details regarding the domain age, traffic history and the potential revenue it can generate which will help you make a sale of your domain that much faster.
3. GoDaddy Auctions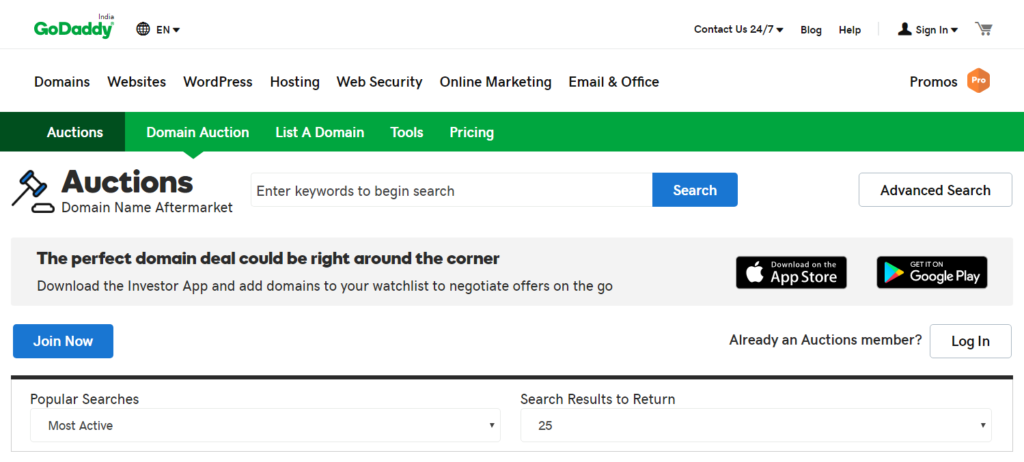 GoDaddy Auctions is one of the top places where you can sell your domain names for a premium price. Unlike Sedo and Flippa, GoDaddy Auctions is limited to selling domains only. You can either set a price for your domain which someone will pay and buy. Or you can also set a base price for your domain name and keep it up for auction.
4. Bido.com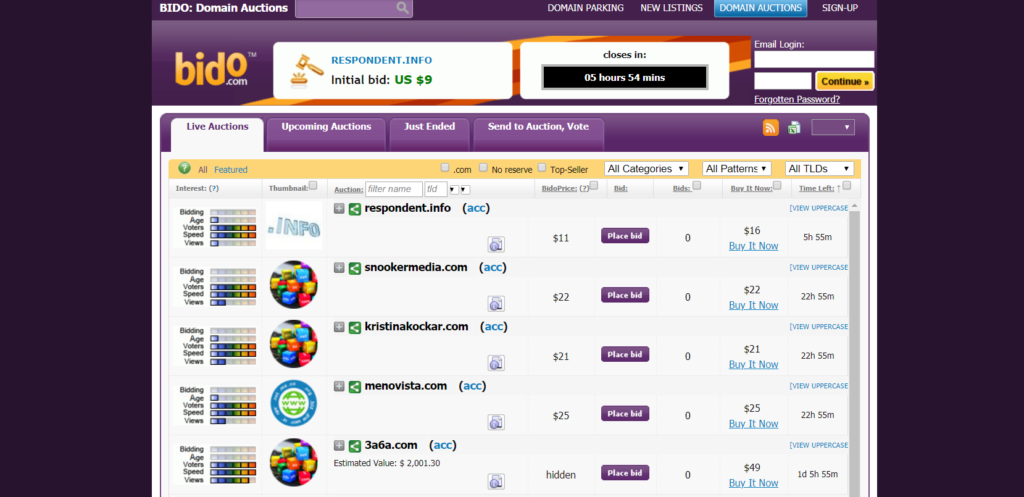 Bido is another great platform where you can easily sell your domain names. One of the great things about Bido is that it was first launched in 2008 which means that it is old as well as reputed. Therefore, domain buyers come to the platform for acquiring some great domain names and you can take advantage of that fact.
5. NameCheap Domain Auction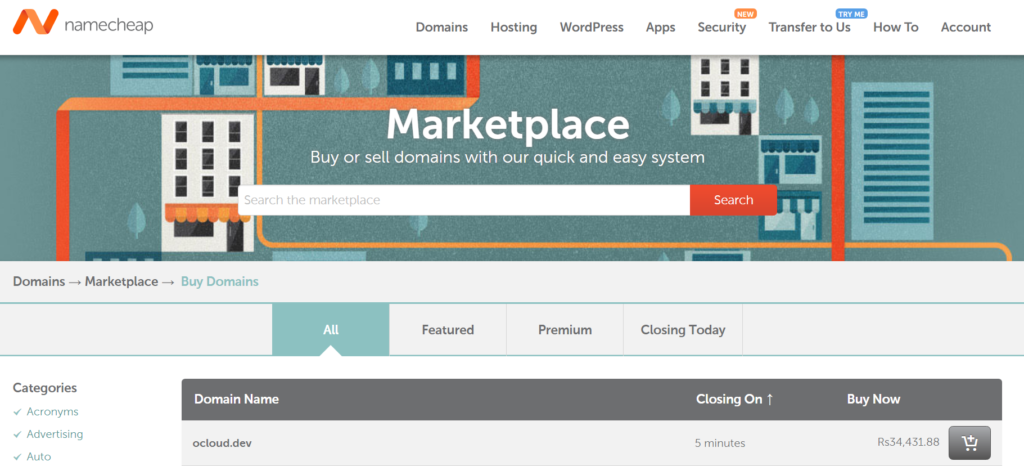 Namecheap Domain Auction is a platform identical to GoDaddy Auctions in the way that they both are domain registrars and also allow you to sell your domain names on their platform.
Namecheap Domain Auctions also tells you what the estimated price of a domain name should be if you are not sure about that. Therefore, you can try and set a better price for your domain
6. NamePros.com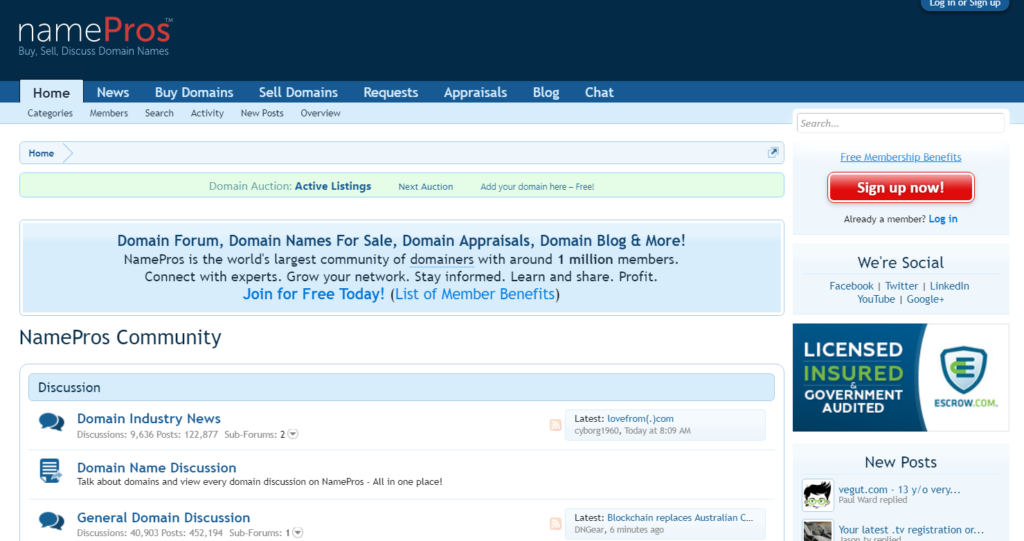 NamePros.com was first established in 2003 and it has been functioning successfully ever since then. NamePros claims that it now has a community of 1 million domainers who have listed their domain names on the platform for sale.
NamePros is also awarded many times by various reputed publications including DomainNameWire. On this website, you can also check the latest news regarding domain names so that you are aware about what is working and what's not.
7. Domainstate.com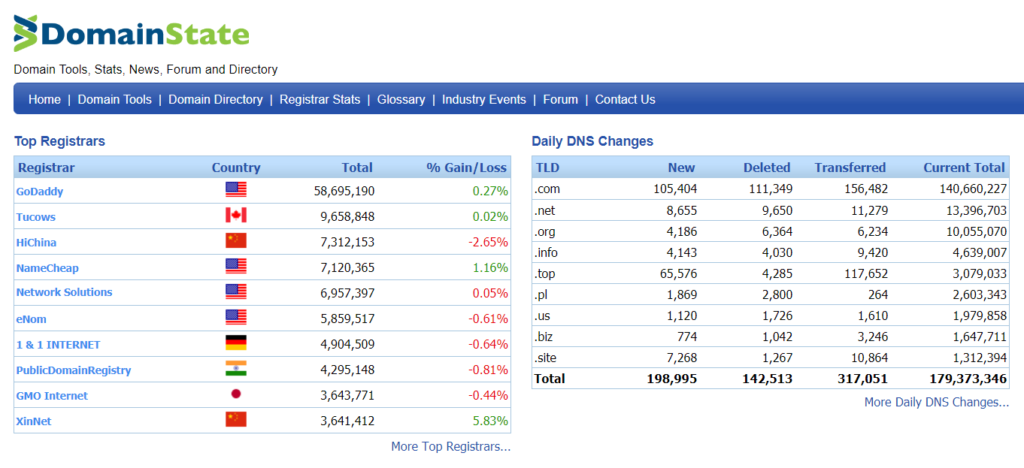 DomainState is a domain selling platform which is free to use and you can list your domain name on this platform without paying anything up front. On this platform, you will find the domains listed on the basis of the administrator as well as TLD to make your domain purchase easier.
8. SnapNames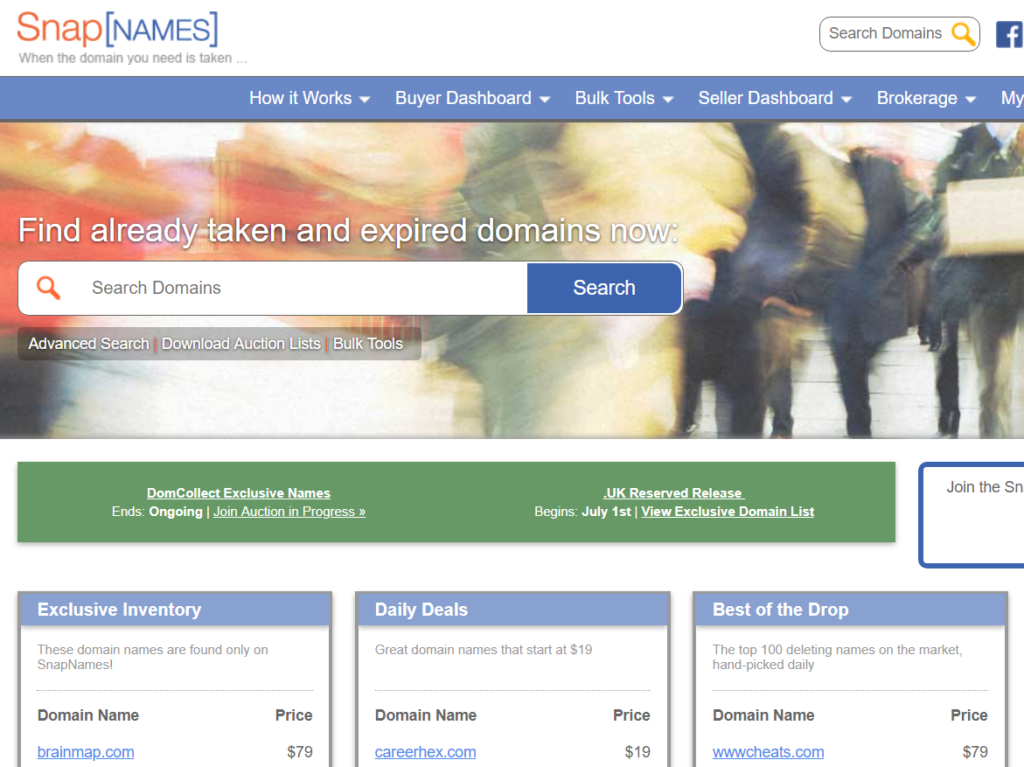 SnapNames is also a domain marketplace which can also be termed as an "aftermarket" platform because it lets you buy domain names which have been registered by someone already. On SnapNames, you get a team of experts on domain who will advise you what to do and what not to do.
At this point, you are aware about the 8 best platforms for selling your domain name. You will not go wrong if you place your domain name for sale on any of this platforms.
But we do have some platforms from this list that we will recommend. If you want to get the best value out of your domain names then Sedo, Flippa and GoDaddy Auctions are the recommended platforms.