Twitter announces its very own Stories feature igniting controversy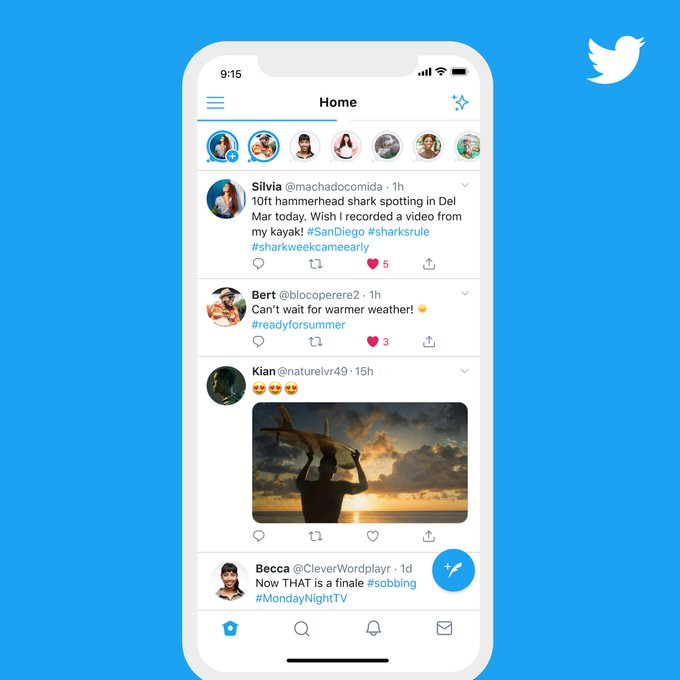 One of the last platforms where we really believed that the Stories feature will not come was Twitter. However, we have been proven wrong because Twitter has just revealed that they are working on a Stories feature of their own. While the implementation by Twitter is different, we can say that it is all the same. The basic idea behind this feature is that it will disappear after 24 hours while we will see tweets instead of media on Twitter. This feature by Twitter is named as Fleets and there have been a lot of memes already regarding this name.
Also, the Fleet's tweet-builder reads "Share a fleeting thought" which is yet another meme-material in its own. The idea here is that people will be able to write their current thoughts in tweets that will automatically disappear in a day. While you can do this by deleting tweets, this is simpler but we wait to see the use of this feature. The difference between a normal tweet and a "Fleet", as explained by Twitter's Kayvon Beykpour, is that:
Fleets disappear after 24 hours
Fleets cannot be retweeted or liked
Fleets cannot be replied to publicly
Fleets can only be reacted to via DM
Another difference is that Fleets don't appear on the timeline but you have to tap on user avatars at the top to see them. Also, Twitter's Kayvon addressed the fact that this feature is similar to Stories available on most other platforms. He said:
"Yes, there are many similarities with the Stories format that will feel familiar to people. There are also a few intentional differences to make the experience more focused on sharing and seeing people's thoughts."
With the announcement of this feature, a hashtag started trending on Twitter which is as follows: #RIPTwitter.