Google Search Results might soon have a package tracking feature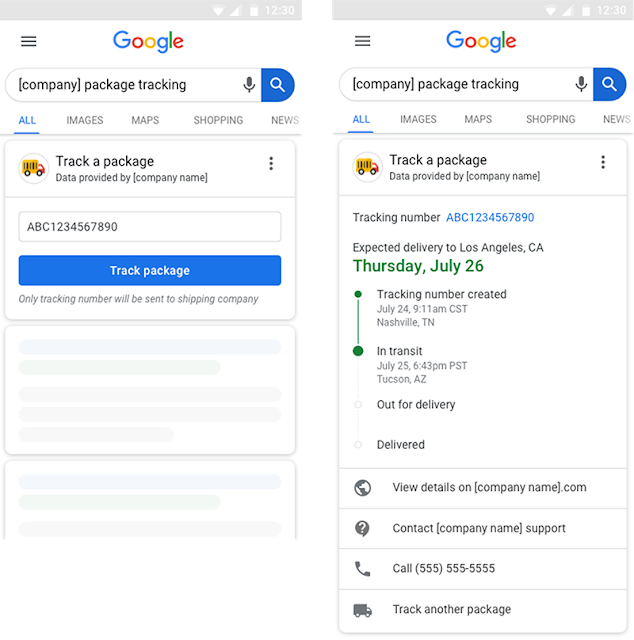 We know that Google Search is so powerful that it is almost like magic to people who are not aware of the SEO side of things. However, there are still things which Google needs to work on for its search. One of those things is the ability to track packages as we still have to rely on third-party websites and they are often not that great. But Google has kept mentioning that they are working out a way to let you track packages right inside the search results only. Now, it should be obvious that those results will be available to you only as it will have a "personal results" note below the results.
Currently, we also have search results from our Gmail accounts which kind of track packages for us based on the emails we have received. So if we receive an email that our parcel is out for delivery then Google will let us know about that without us requiring to read the email. But we now have a new report which reveals that full-fledged package tracking is also coming to Google Search Results soon.
With that feature, you will be able to track exactly where your parcel is without leaving Google and going to other websites. For this, all you will need to do is enter your package tracking number on Google and you will get the results. Here is an explanation by Google of the same:
"People frequently come to Google Search looking to find information on the status of their packages. To make it easier to find, we have created a new package tracking feature that enables shipping companies to show people the status of their packages right on Search."
Basically, Google has already started this as an experiment and we should see it go live for beta users and then normal users by next year. However, there is also the fact that participation in this program is voluntary which means companies can opt-out of this program by Google too.