Google now counts featured snippet as one of the ten normal snippets on a page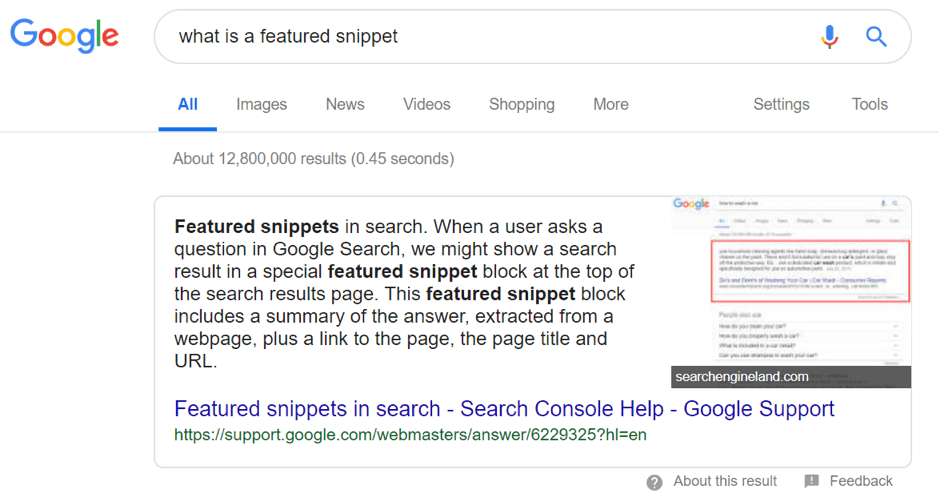 You might have noticed inside Google search from quite some time that there is a new snippet shown as a highlight which is called a featured snippet. Now, it is also known that getting your site featured in the 'featured snippet' is a privilege in its own. However, we had also seen that sites that got into featured snippet had one more advantage. This advantage was the fact that Google termed featured snippets as position 0 snippet whereas the number 1 snippet would also be of the same website.
Therefore, featuring on featured snippet would mean that you would have two links for your site on the first page. But now, Google has realized that this would become monopolistic for many search results. Because we had seen various examples where a site would have a featured snippet, a normal snippet and then 1 or 2 more snippets in the top 10 snippets on the first page. This would mean that a single site would have four or five snippets out of the ten on a single page.
Starting today, however, we have noticed that Google no longer gives two snippets of a single website even if they are in the featured snippets. This is because sites which have been included in 'featured snippet' will now no longer have a normal position. In fact, the featured snippet will be counted as one of the 10 snippets. Therefore, you will see a featured snippet and just 9 normal snippets on every Google search result from now on.
Google's Danny Sullivan officially revealed this change being made when he was asked by fellow SEO users about the same. He said that "If a web page listing is elevated into the featured snippet position, we no longer repeat the listing in the search results. This declutters the results & helps users locate relevant information more easily. Featured snippets count as one of the ten web page listings we show."