80% of tweets you see are made by just 10% of Twitter users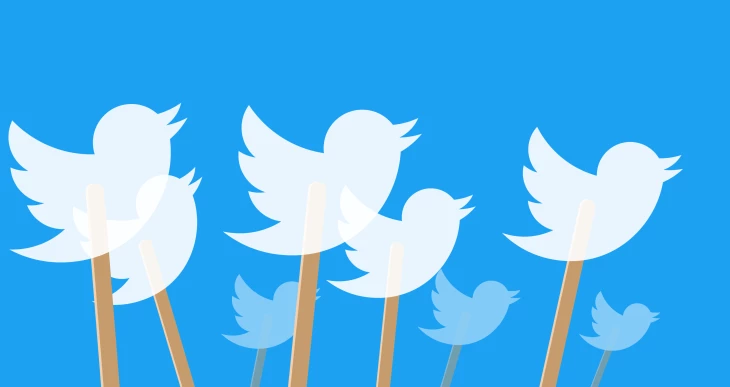 We have seen that Twitter produces hundreds and hundreds of tweets everyday. It must also be said that most of the content on Twitter is either comedy or trivia related. However, we see that the engagement is generally pretty high on tweets which are even less than a day old.
Now, would you believe if we said that a majority of tweets on Twitter is done by a minority of users. Apparently, its true according to a study conducted on Twitter users in the US. It has been found out that 80% of the tweets that you see on Twitter are made by just 10% of its users. This is true at least in the US.
This study was conducted by the Pew Research Centre(not related to PewDiePie). The study has also analyzed the different demographics and altitudes of Twitter's most active users. It goes without saying that the most active Twitter users will also have the most amount of followers.
In this study, responses from 2791 Twitter users from the US who are adults was recorded. It was also revealed that a normal moderately active Twitter users posts just twice a month on average. The study also reveals that 10% of most active users are likely to be women rather than men.
Now, the most active Twitter users average a total of 138 tweets per months which is more than three tweets per day. Therefore, it goes without saying that they visit Twitter more than once a day. It is also found out that the users in America who are using Twitter are different from those who don't in many ways.
Also revealed from the study is the fact that 73% of Twitter users are likely to be in the age of 50 or less. Just 27% of Twitter users in the US are likely to be from the age of 50 or more. Twitter users in the US are also likely to have a college degree and 42% are found to have a bachelor's degree.