Twitter is testing new interface for letting people 'slide into DMs'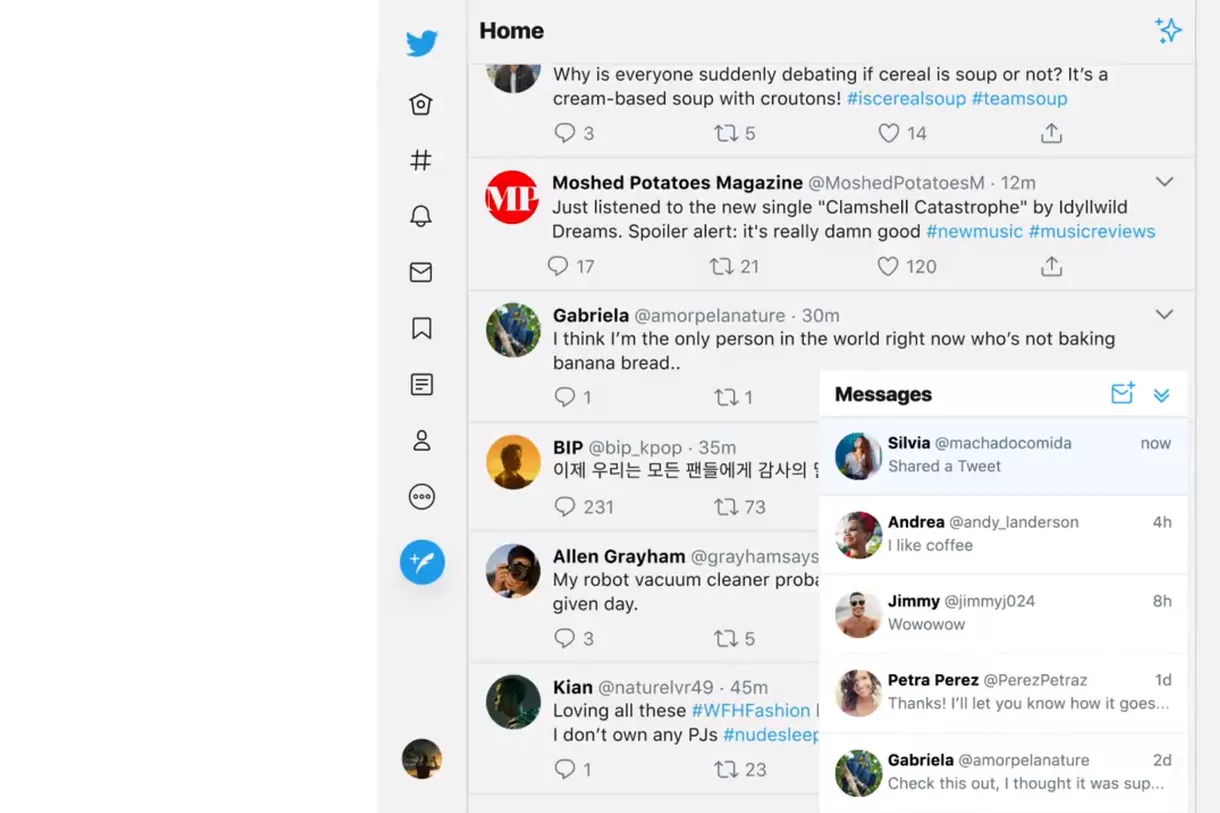 One thing we all know is that Twitter was hacked just a few days back so it is not the best time to talk about how they are testing new things because their systems have just been breached. However, we are still going to talk about Twitter and their latest test which is regarding their direct messages features. Twitter's DM feature has always been sitting on a separate tab from the main page and now, we are seeing a new test where Twitter is bringing their DMs to the homepage.
Talking about the test being done by Twitter, it can be seen that their new test is similar to what we have for Facebook's messages. We have been seeing that Facebook's messages pop-up on the homepage when someone sends a new message. Even though we have Messenger for Facebook messages, you can still see messages on the home page. Now, the same is being done to Twitter as well where you can see your DMs right on your home page along with the other tweets.
Twitter announced this new test that they had done by writing that you can "Slide into those DMs without clicking away from your timeline. Rolling out on the web" along with a tweet with the feature in action.
Slide into those DMs without clicking away from your timeline.

Rolling out on web. pic.twitter.com/BdaeYoyPu2

— Twitter (@Twitter) July 15, 2020
Mind you, this was the same day that Twitter experienced the huge Bitcoin scam which let hackers access to verified accounts. Apart from Facebook, we have seen a similar interface on LinkedIn as well which means Twitter might have copied the interface just for the convenience of the users as they have seen what works and what doesn't.
It is also believed that with this new interface for Twitter's direct messages, the company will expect the engagement to go higher. This will be great for people who want to move to a single platform for conversations as well as following people