Google Discover now shows large image previews for Non-AMP pages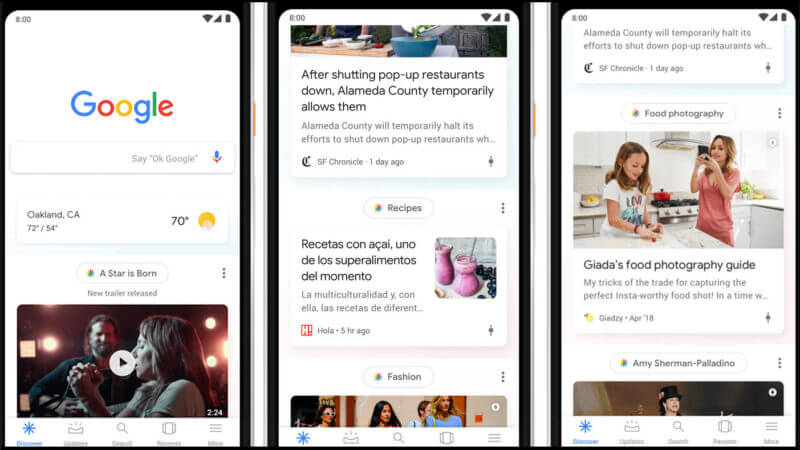 We know that Google is a company that keeps on testing new things that might or might not come to everyone but we do see the tests for a limited number of people. For this reason, we also come to know how Google is trying different things for its search pages and the latest test by them is regarding the Discover page which we can find from swiping left on our home screen. On Google Discover, we can find all the trending news from pages we have visited as well as interests we have developed based on our search history.
But the test is done is not on our search intent or history but on the results shown to us. So far, we have seen that the images we see on Google Discover were small and titles were next to them. But now, Google Discover's new tests show full-width-images along with title on the bottom as we see when we share our website to social media. At the moment, it is also known that the tests are for Non-AMP pages only because the AMP URLs already had this feature.
AMP or accelerated mobile pages is a project Google relies upon to show the content quickly and on minimum internet usage for areas where network coverage is poor and speeds are terrible. However, AMP is also known to be giving a boost to websites that have adopted the same. One thing we can guarantee from large image thumbnails is the attention that the larger image will get compared to smaller ones.
So it is great that both AMP and non-AMP pages will now have similar attention opportunities. Also, publishers have to meet criteria for showing larger image thumbnails for non-AMP pages and there was a bug which did not show them earlier which has been fixed now.