Snapchat's new 'Multi-Snap' feature and New Sticker options seen in testing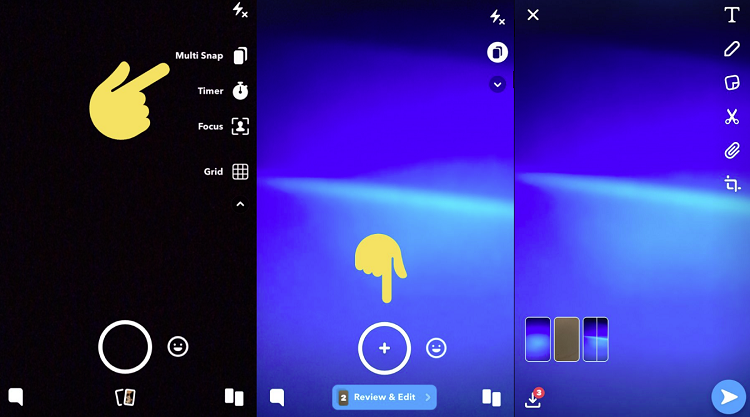 Once upon a time, Snapchat was among the hottest companies in the industry thanks to its unique features as well as a young user-base. However, things changed when Facebook decided to incorporate the same features in its Instagram app by getting inspired from Snapchat. We now know that Instagram Stories might be even better in terms of functionality as well as user base then even Snapchat who created them.
Nonetheless, it is good to see that Snapchat has been sticking around in the industry rather than just fading away like a lot of other apps in the industry. Not just sticking around, Snapchat is also working on some new features which are expected to be announced soon.
Now, we have some new features which are coming to Snapchat that have been seen in its test mode. One of these features is the Multi-Snap option which basically lets you create multiple snaps at once. This is similar to the Tweet Thread feature which was recently introduced by Twitter. This feature also works the same way and lets you compose multiple tweets and send them at once.
It is also interesting to see how long it takes for Instagram to add a similar feature to its Stories section. What this will do is it will help you in arranging your snaps better. For example, if you want a snap of yours to be followed by another snap then you can add it this way rather than trying the workarounds such as using aeroplane mode.
Other than that, you will also get new stickers inside the Snapchat app with the latest update. These stickers include some Bitmoji options. Also, a new Snapchat Events functionality is also being tested which will let you attach an invite and make a group chat of the invitees.