Google Search Console's Discover and Search overview now shows 90 days of data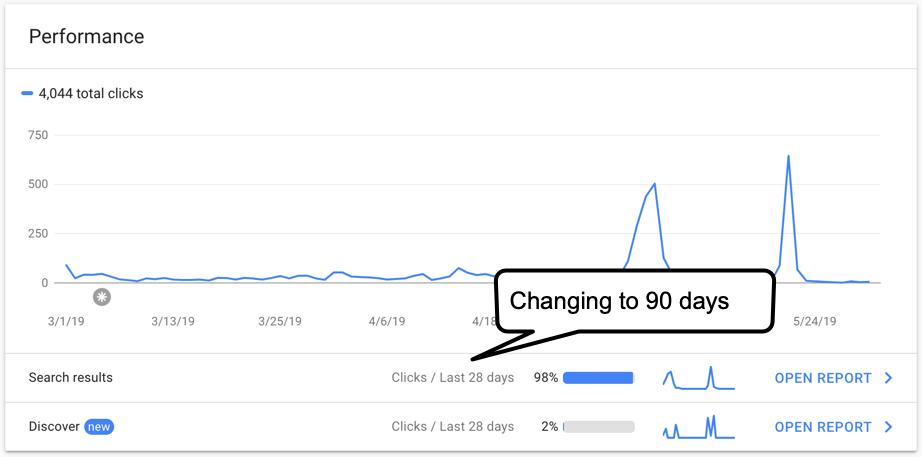 Google is constantly tweaking things on all of its products by chopping and changing features. Although most of the changes they do are for user benefits, some are also scrutinized for being done against the benefit of users. That being said, we know that Google Search Console is one of the best platforms where you can get the full overview of your site's performance inside Google Search.
It is basically your dashboard to see how the site is performing and what changes you need to make your site perform even better. Now, there is a section in the Google Search Console which is named as Performance and Search overview which basically does what the name suggests. It shows you a historical data overview of what your site's performance has been like from the past few days.
Previously, this overview section showed data of last 28 days which means you can analyze your site's performance for the last month. However, there were requests to show even more data in this performance and search overview. It seems like Google has granted SEO professionals their wish. Because the performance and search overview now shows data of up to 90 days rather than the 28 days previously.
From this section, you can also see the clicks you have had from the Search Results as well as from the Discover section. And now, this data can be seen for the last 3 months as it has been extended to 90 days. This will now let you analyze your site's performance over the last quarter rather than just the last month.
Here is what Google said on Twitter regarding this change:
"If you have Discover data available on your Search Console account, we are making a small tweak to the Performance report: we're changing the default time range of the Discover and Search bars to 90 full days."