Snapchat introduces new ad-unit that directly allows users to call/message brands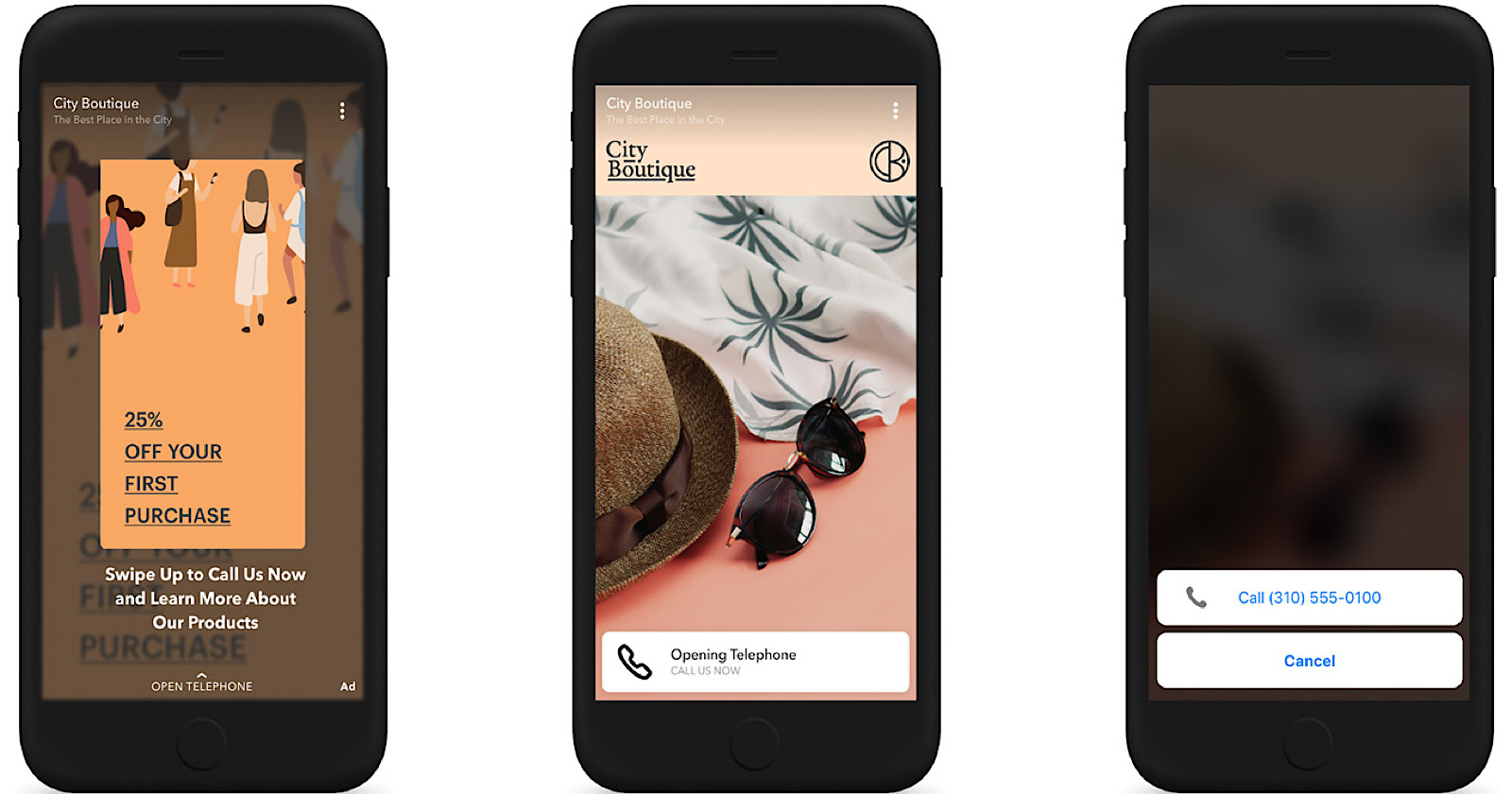 One thing we have seen in the advertising industry is that brands are now trying very hard to get as many enquiries as possible. It was seen earlier that the brands were trying to get more users to come to their website or landing page. This was done with a hope that more people who come to the page, more will be the interaction and response rate. However, Snapchat has gone one step higher and introduced a new type of ad-unit.
This new ad-unit will make sure that if a user engages with your ad then they will also be interacting with the brand and will give them a higher return on investment. We are saying this because the new ad-unit directly allows a user to call or send a message to the ad poster rather than visiting a link.
Therefore, the need to visit a website and get the number to text or call has been removed. The ad-unit is part of the swipe-up ads that have been seen on Snapchat for a long time. So now, if you swipe-up on such type of ads then your phone will prompt you to either call that particular business or send a message.
Snapchat says:
"Businesses of all sizes rely on phone calls or texts to source new clients, and meet their marketing objectives…

With this new ad capability to meet your advertising objectives, you'll be able to speed up the consumer's decision and purchase journey by giving them the option to call you or text your business immediately."

"Leveraging Swipe Up to Call can be a cornerstone to power up sales from an always-on perspective or when you need that boost of leads for your business. This new ad product will allow automotive businesses to scale test drives and feed their leads funnel."