Instagram's new layout mode for Stories officially launched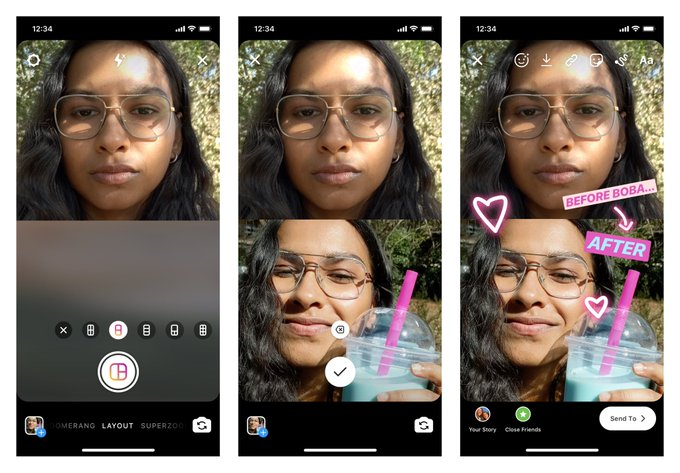 Instagram has been launching a lot of new features on its app which would make the user experience better. As we all know, Instagram has now become a platform where people earn their money and so it needs to better equipped for businesses as well. Having said that, it still needs to remain the platform it was so that the engagement remains which is why the platform has become popular in the first place. As far as the new features in Instagram are concerned, we now have a new layout mode inside the app for Stories which was talked about in the past as being developed.
Basically, Instagram's new layout mode lets you share multiple photos to a single story which was not possible before. This means that you can post cool before and after shots as well as be creative with it. You can set the layout mode to have a shot above and below or you can also set the layout from six different options which means you can add six different photos in a single story. The layouts will be different and it is a new way to post on your account without actually showing photos in your feed if you are someone who likes that.
However, Instagram was notably working on this feature since August as revealed by reverse engineering expert Jane Manchun Wong which means that the company took a lot of time to release this feature. But as they say, better late than never so we finally got it at the start of 2020. All in all, this is a great addition for people who want to post multiple photos as they can now add them into a single story rather than posting multiple stories. You can either add existing photos or even take photos according to the layout to fulfil your artistic needs.