You can no longer use Messenger without having a Facebook account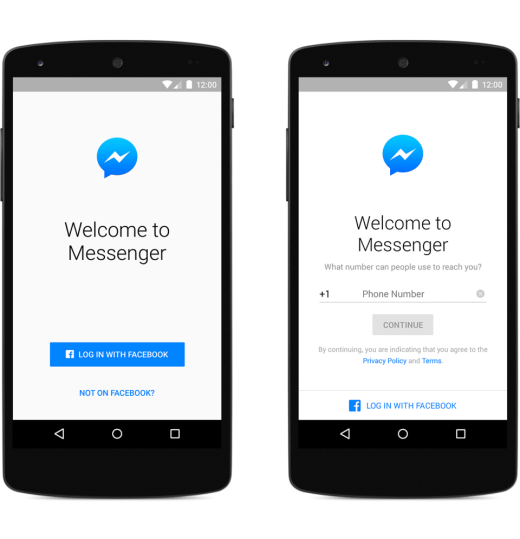 Here is one of those stories which will tell you why people say that "Facebook is evil" for privacy users. You might be aware that Facebook split its platform into two when it announced that you can no longer send messages to your friends on Facebook. Instead, Facebook created a new platform called Messenger which was available on web, PC, mobile and tablets. The company's argument at that time was that it wants people to be able to send messages from anywhere which is why Messenger is available everywhere. However, Facebook was also available everywhere but this was Facebook's way of forcing people to use its platform.
While there was some controversy regarding Messenger, people eventually adopted to Messenger and it has now become the second best platform for the company. But Facebook has now revealed something that will likely angry many Messenger users. So when Messenger was launched, Facebook also said that people outside of Facebook can also join its platform since login through mobile number is allowed. So people started using Messenger without creating a Facebook account. Now, Facebook says that it is mandatory to create a Facebook account to use Messenger.
However, it is also worth noting that this will be effective for new users meaning that people who have created their messenger accounts with just phone numbers will be able to still log in via their numbers only. But we also feel that they will be forced to create Facebook accounts to login since the company would want to streamline the login process down the line. Facebook's explanation on this change is that they "found that the vast majority of people who use Messenger already log in through Facebook and we want to simplify the process." While this is a logical explanation, we also believe this is Facebook's way of converting Messenger users to Facebook users as well.