Facebook decides to ban ads and commerce listing related to face masks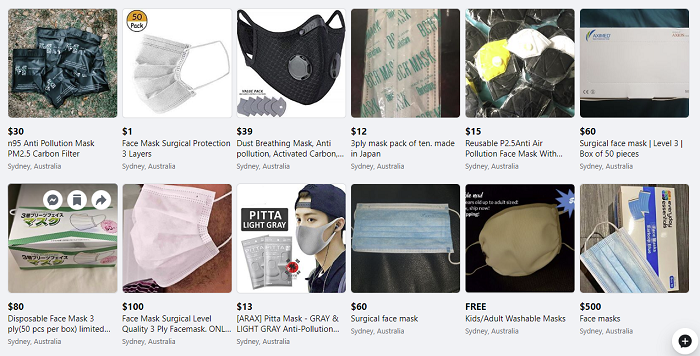 One thing that is on everyone's mind right now is Coronavirus epidemic and we have seen literally everyone affected by it. If we talk about the big tech giants and other firms along with the general public, no one has been spared by this epidemic and its impact. While the impact can be physically, mentally or commercially, it has been felt for sure. Now, social media companies have to do a better role during these times because of the spread of fake news.
Therefore, Facebook has already announced a ban on ads related to coronavirus which spread false information or guarantee a cure for the same. Now, the company is extending this ban further too spread misinformation and price gouging too. This is via banning the face mask listing on its marketplace as well as ads. We have seen hundreds of ads floating around which claim to sell the best possible masks for protection. However, they are way overpriced and force people to buy them due to fear rather than need.
Thus, Facebook announced that "We are temporarily banning advertisements and commerce listings, like those on Marketplace, that sell medical face masks. We'll begin to enforce this change over the next few days. We already prohibit people from making health or medical claims related to the coronavirus in product listings on commerce surfaces, including those listings that guarantee a product will prevent someone from contracting it. Our teams are monitoring the COVID-19 situation closely and will make necessary updates to our policies if we see people trying to exploit this public health emergency."
The Instagram chief also said that "Supplies are short, prices are up, and we're against people exploiting this public health emergency." This is also necessary because those who need the masks will not be able to get them as people stock them up.
You can learn How To Make Money From Facebook In 2020 from Passive Finances