Facebook adds new fundraising tools ahead of Thanks Giving Tuesday to its app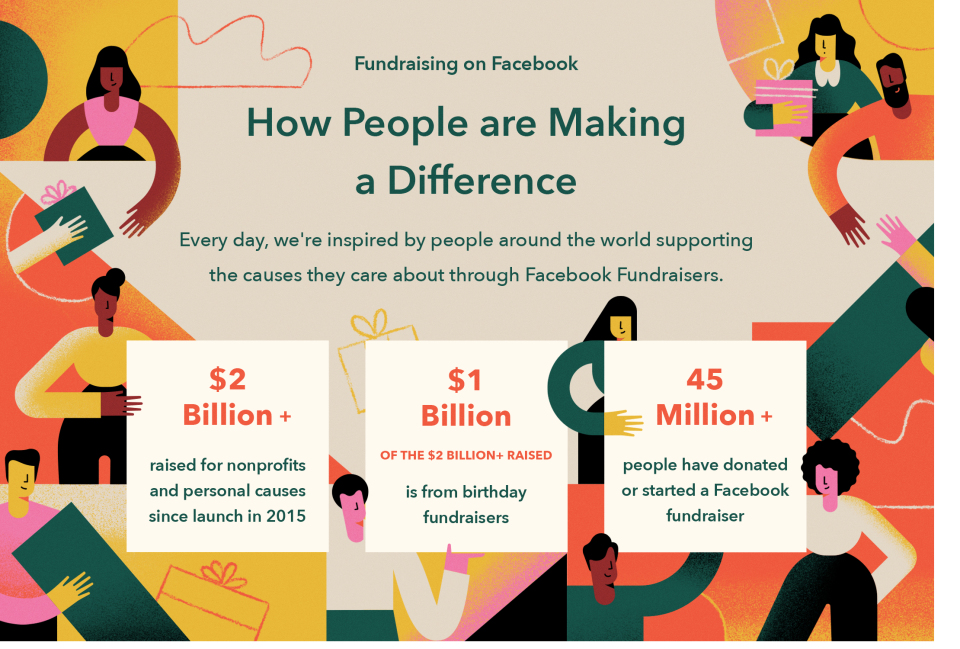 There is always some controversy or the other regarding Facebook, its CEO Mark Zuckerberg or the suite of apps from Facebook such as WhatsApp, Instagram or other. However, Facebook is not all that bad as it does add some useful features time and again to its app. Now, we are aware of the fact that the holiday season is just around the corner. For that reason, Facebook has now added a fundraising feature to its app. This means that you will be able to collect funds in order for the Thanksgiving Tuesday which is coming up next week.
Facebook has added this feature in the form of a sticker inside its Stories so that non-profits can take advantage and raise funds. With this, you can now add a sticker inside your stories which will have a donate button. Once you click on that button, you will be able to add money and send it to the charity. Also, pages can set targets which will be shown on top of the donate button which will tell you if the target has been reached or not.
It is known that such a feature was already available on Instagram Stories since a while. However, it is now expanded to Facebook too as we know that more and more people have started to use Facebook Stories as well. Also, new charity donation tools have been added to the Facebook app in the live streams too. So if you are wanting to raise a charity via doing a gaming live stream, you can do so now as the donation will be done via the live stream chat. Apart from that, Facebook has also pledged to match up to $7 million in donations to US nonprofits made through fundraisers and the donate button inside the app for 2019.