Instagram goes after TikTok once again with the 'Reels' mode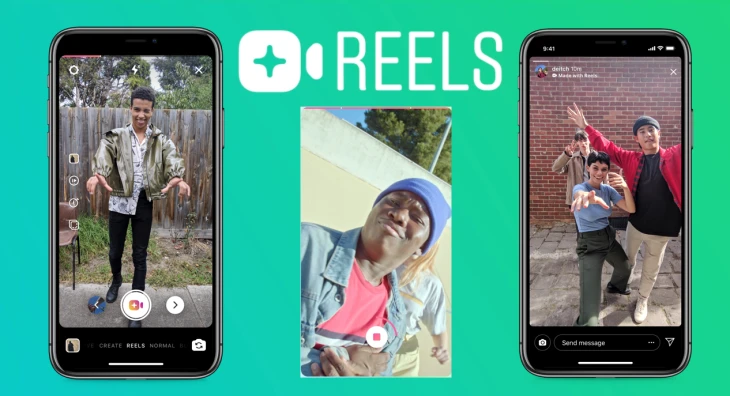 In recent times, there has been a lot of rise in one particular app's userbase which is named TikTok. We know that TikTok is originated from a Chinese company called ByteDance which is responsible for developing it and marketing it as well. However, the app has got attention all over the world including the audience in the US as well. For this reason, we are starting to see other established companies such as Facebook, Google and Apple get worried about the popularity of TikTok. In particular, Facebook is worried about the app since it also competes in some ways with its very own Instagram app.
We also know that Facebook has a reputation of doing what others are doing best and adding them to its own app. Similarly, Instagram has added the Stories feature first seen on Snapchat after it got popular. Now, Instagram is adding a new 'Reels' feature which is similar to what we have seen on TikTok. With Reels on Instagram, you can make short and creative videos as you would do on TikTok. However, the advantage here is that you don't need to leave Instagram for making videos and it helps if you have a following on Instagram which will increase if you start creating your Reels.
You can also add songs to your reels as well as remix those songs so that it adds fun to the music. You also get camera zooming options for different perspectives. At the moment, Facebook says that Reels will only be available for its users in Brazil but it does mention that more countries will be added soon. You will see the Reels on Instagram inside the Explore tab listed under 'Top Reels' which will differentiate them from general posts. Facebook's director of product management also acknowledges that "I think Musically before TikTok, and TikTok deserves a ton of credit for popularizing this format". But we must add that this is a strange statement considering that they have ripped the feature off TikTok.