WhatsApp now lets up to 8 people join group video calls
WhatsApp officially launches support for up to 8 people in group video calls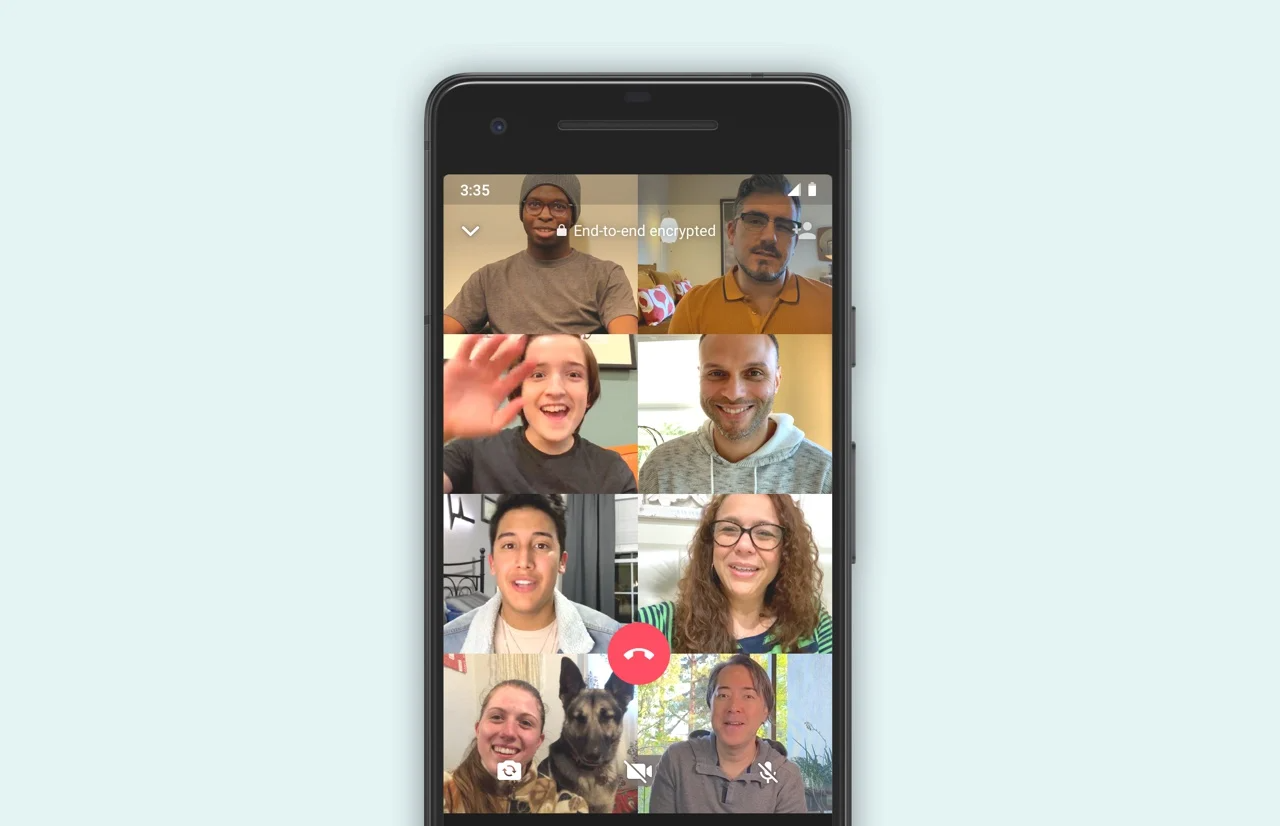 We have been seeing a sharp rise in the behaviour of people all over the world. While the pandemic was not yet known to people, there was a very less usage of video calling. Most of the people would prefer meeting each other in person so that the interaction would be seamless. However, that is not possible now with the lockdown situation all over the world and people in the same city cannot even see each other. Therefore, the trend of group video calls started. People started to look for an app or platform that allows lots of people to join at the same time.
Zoom turned out to be the winner here since it allowed 100 people to join in at the same time. However, it is known that other platforms are catching up and we have WhatsApp as an example right now. The platform which is popular for messaging allowed only four people at the same time in a group video call. But now, that has changed because the platform now allows up to 8 people at the same time.
This means that if you have a close group of friends that is not more than 8 people and they are all on WhatsApp then you don't need to install any other app. This also goes in extension with Facebook Messenger which just made an announcement to allow up to 50 people in a group video call.
WhatsApp's announcement says that "The COVID-19 pandemic has meant that many of us are isolated from friends and family, and as a result, we've seen that people are turning to voice and video calling on WhatsApp more than ever before. Group calling has been particularly useful and our users have asked to connect with more people at once. Starting today, we're doubling the number of participants you can have on a WhatsApp video or voice call from 4 to 8 people at a time."