Google Meet now available for free to everyone with a Google account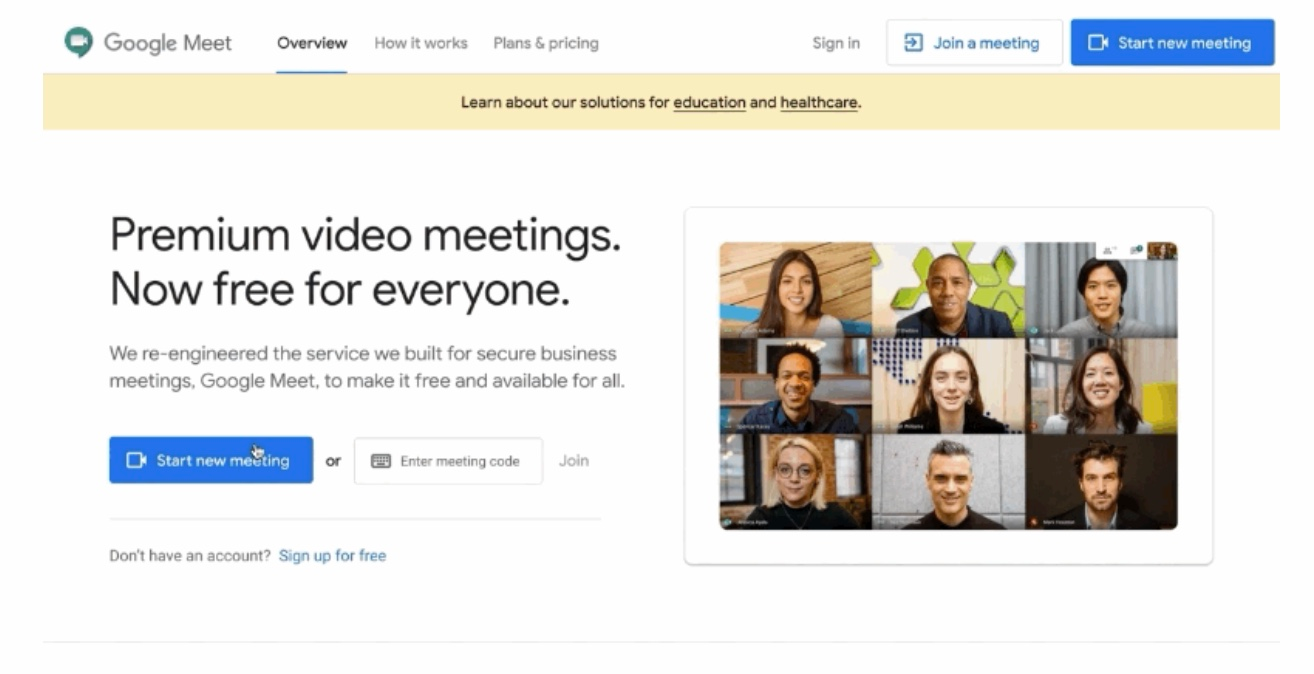 It is known that Zoom is one of the best video conferencing platforms available right now. Also, the best part about Zoom is that it was made free for everyone meaning that its popularity just hit the roof and people started using even if they wanted to do a casual chat. Due to this reason, people are finding flaws in the platform and the company's investors say that the platform was never meant to be doing stuff it is currently doing and users it is currently having so these flaws are part of the game.
On the other hand, Zoom's competitors are seeing this as an advantage in order to pitch their platform to the world who want to use anything that works in these times because they want to connect with people right now. For this reason, Google has made an announcement where it has revealed that Google Meet is now free for everyone. Earlier, the platform was only available to enterprise users. But now, you don't need to pay anything and normal users can also use it. The only thing needed is a Google account which you need to be logged in for making a call or even attending one.
This is, as per Google, a security feature as well because it is found that users with an account are less likely to enter someone's meeting as they are likely to be called out. On the other hand, we also know that not everyone around the world has a Google account so this requirement will mean that non-Google users will stay away from the platform. The company also recommends some use-cases for its platform such as hosting fitness classes, book clubs, neighborhood meetings, happy hours with friends. Google also removes the limit for normal free meetings which was earlier set to max of 60 minutes.