Twitter testing ability to switch accounts during a tweet reply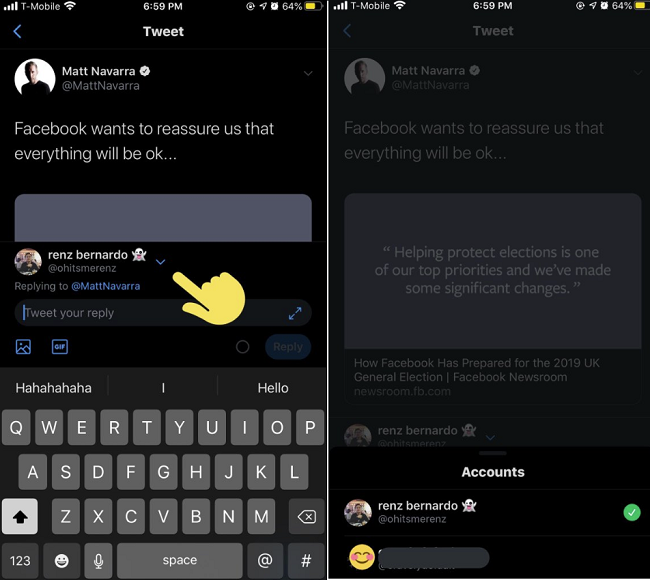 This one leak or test, however way you want to see it, will be one of the most loved posts for all the social media marketers out there. This is because we now have a leak which shows that Twitter has started to test a way in which you can change your accounts during a tweet reply. Basically, what it means is that you don't need to log into a different account if you have multiple accounts for replying to a tweet.
Basically, this can be explained better by using a simple example of brand accounts. You must have seen that there are brands who use Twitter but those Twitter accounts would also be handled by someone who might also have their own Twitter account. Now what happens is that if the individual is in a rush and he forgets to switch accounts, he might post something which is inappropriate from a brand's account. Or else, they might forget to change accounts when replying to their fans, customers or their brand audience. For this reason, people go for different third-party Twitter apps which give them the flexibility to switch between accounts or use TweetDeck.
However, Twitter is now seen testing the ability where you can easily switch accounts when you are replying to someone. So if you see a post and want to reply from a professional account, you can easily switch in a matter of taps and vice-versa. Not only is this useful for people managing multiple accounts, but it is also useful for those having professional and personal accounts which have different followers. While this feature is still in testing, we don't know if and when the feature will be available for everyone. However, we can be assured that the feature might be coming since a user has spotted it.