Twitter introduces voice tweet feature on iOS just like that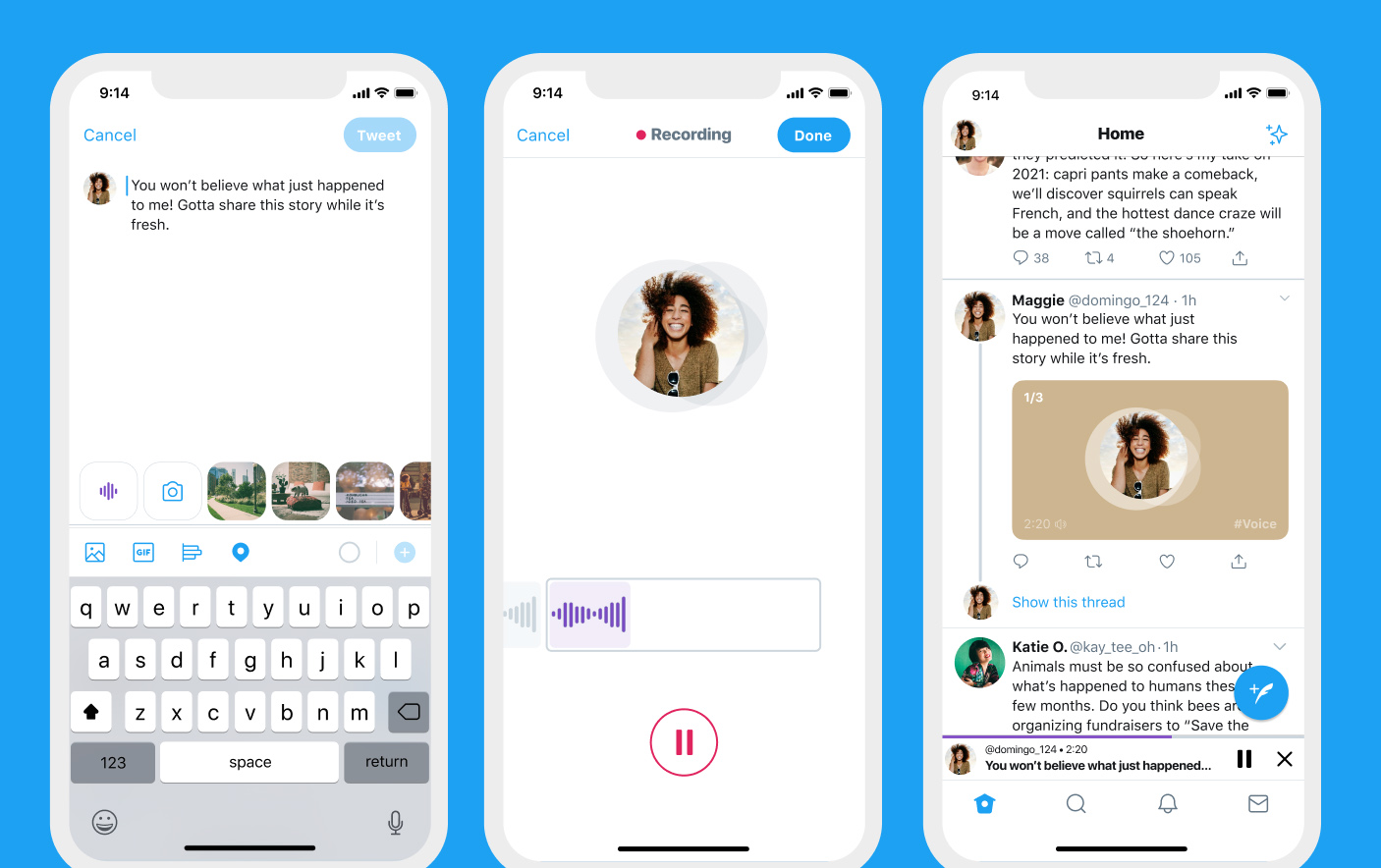 Twitter has been one of the platforms which has kept on introducing new features for both Android and iOS users along with their desktop features coming later. We can say that it is one of the platforms that is quick to implement new things and try out if they work or not. So while that is a good thing for the users, it is also hard for people to adopt some of them while other features might get forgotten. Meanwhile, the company has rolled out a new feature which is limited to iOS users only.
If you are using Twitter on iOS which could be your iPhone then you will now be able to send out voice tweets on the platform. So instead of the regular text or media tweets that you were sending, there is a new option for iPhone users. It is actually very simple where you can record your voice and send out the tweet and users can hear your voice. Also, the animation shown for these voice tweets is kind of cool because it matches the pitch of your voice just like an equalizer.
As for the Android users, we don't know when this feature will be available and also don't understand the reason why such a simple feature could not be made available on both platforms at the same time. It could also be because Android users are a lot more compared to iOS so it could be a good way for Twitter to test its popularity before investing resources on developing this feature for a much larger audience. Now, we don't personally see the benefits of sending out a voice tweet over a normal tweet other than the accessibility point of view. We feel this feature could be limited to just those "testing voice tweet" tweets and then never to be used again.