Twitter hackers ran a bitcoin scam on verified accounts yesterday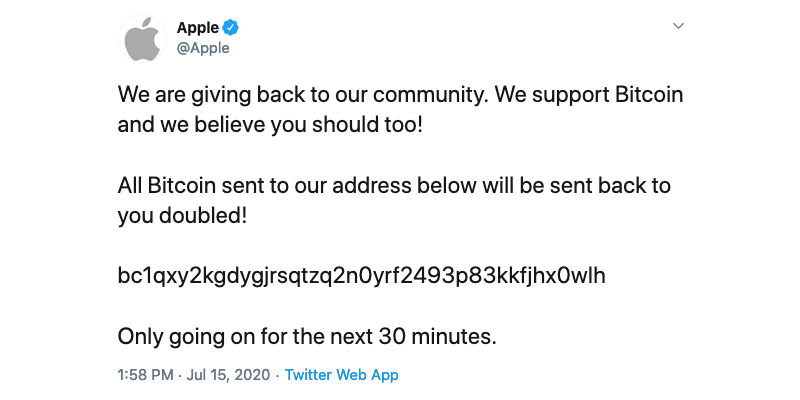 It is known that Twitter has had its fair share of encounters with scammers on the platform who have used the platform for their own benefits and the company has shown promise in fighting against those scams as well. For example, we saw that there were too many accounts which were verified and on the fake name of Elon Musk posted Bitcoin addresses to lure victims into sending bitcoins to them. Innocent people who did not know the difference between fake and real Elon Musk account would have sent the bitcoin to that address making them part of a scam.
These isolated incidents were controlled so far by Twitter until yesterday where scammers turned to hackers and hacked multiple verified Twitter accounts of real personalities such as ex-president of the US Barack Obama, Elon Musk, Joe Biden and others. The accounts were then used to post a similar or identical message which had a call for donation to a Bitcoin address and people reportedly sent bitcoins in numbers to that address as well. One report mentions that the donations so far reached 12 Bitcoins in total while the tweets were up and people did not know that this was a scam.
Later, Twitter put out a PSA saying that this is a scam and they are investigating the incident. Even Jack Dorsey, the Twitter CEO, said that they are having a "tough day" at Twitter and that they "feel terrible this happened". Talking about the scope of this hack, it is known that the scam that went on for mere hours cost people close to $100,000 in total. Also, since the donations were to a bitcoin account which is decentralized, it meant that there is no way to get their money back because we all know that you need real money to buy bitcoins right now.