Twitter adds a 'Continue thread' button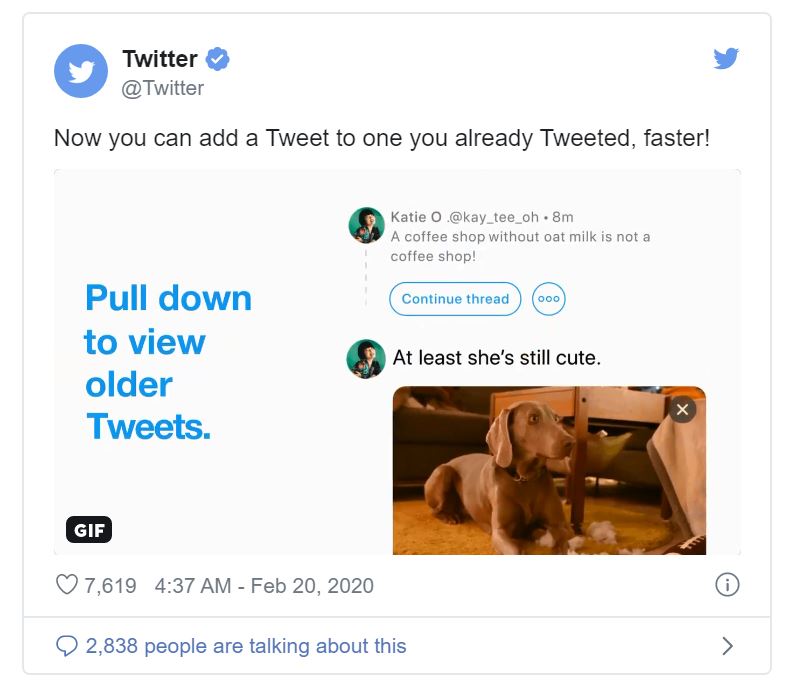 You might have seen that there is a lot going on at Twitter when it is about adding features. It is quite clear that the company wants to add as many users as possible and giving them the features they want is the best way to attract users. Earlier, we saw that the dark mode was enabled on the platform which a lot of users are fans of. Apart from that, there have been options added for muting replies to other security and privacy features as well.
Now, we have something which was just announced and many might like to use this feature. Twitter has just rolled out a new button named "continue thread" which is exactly what the name suggests. So basically, if you are writing a tweet and then there is a follow up so you will now have a button below the tweet which lets you continue the tweet in that same thread. This will make it easier to continue the flow of tweets rather than writing multiple tweets which might be breaking the flow of tweets.
The best part about this new feature is that you don't even have to go and find the tweet you want to reply to. Instead, you can write a random new tweet so that the button shows up. After that, there will be a dropdown menu which you can click to choose which tweet you want to reply to.
So if there is an update to the old tweet you posted, this can be done with ease and save a lot of time. Now, this is a very simple feature yet it can be very useful for those who have a lot of updates to their older tweets and like to create threads instead of single tweets.