LinkedIn partners with Adobe to improve its ad targeting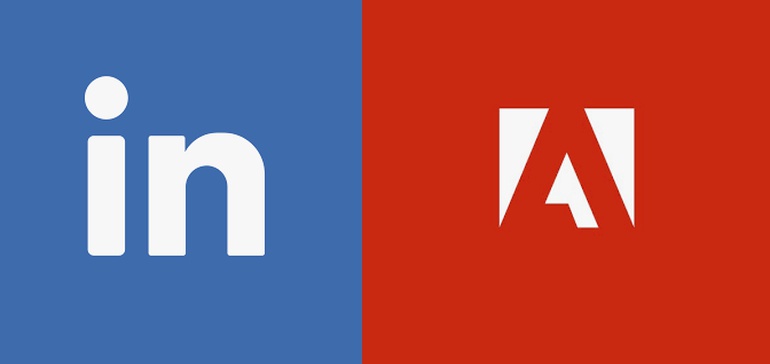 In today's world, ad targeting is the most important fact for online success and growth. This is because if an ad is not properly targeted, it will be wasted. On the other hand, targeted ads will definitely convert into sales. For this reason, LinkedIn has announced a new partnership with Adobe. The same Adobe which makes Photoshop, Illustrator and other such graphic products.
This partnership is announced as a "Data partnership" with Adobe. To understand this partnership in short, Adobe will now have access to LinkedIn's data which helps them target ads better. Essentially, it will tell Adobe who are the users most likely to subscribe to a product from data gathered from LinkedIn.
According to Adobe's official statement on this partnership:
"Adobe and Microsoft are aligning key data sources to populate account-based profiles in Adobe Experience Cloud, including Marketo Engage and Microsoft Dynamics 365 for Sales. This will empower B2B marketers and sellers to easily identify, understand and engage B2B customer buying teams."
This will help Adobe in gathering required information about its potential customers from LinkedIn, Marketo Engage and Microsoft Dynamics 365's data. For instance, if you are an Adobe customer selling office supplies then you now have access to LinkedIn's data to target ads on specific customers likely to buy office supplies.
This is similar to Facebook's ad targeting methods which help you in reaching the potential audience easily. Even if it means that the reach gets lower by selection of each criteria. The main target for this new partnership seems to be Salesforce which also provides similar targeting and reach capacity. When Microsoft announced decision to acquire LinkedIn, Salesforce objected to this proposal.
The company said that Microsoft will then stop giving LinkedIn's data to other companies which will give them an "unfair competitive advantage" over its competitors.