LinkedIn adds a new 'featured' section for achievements and links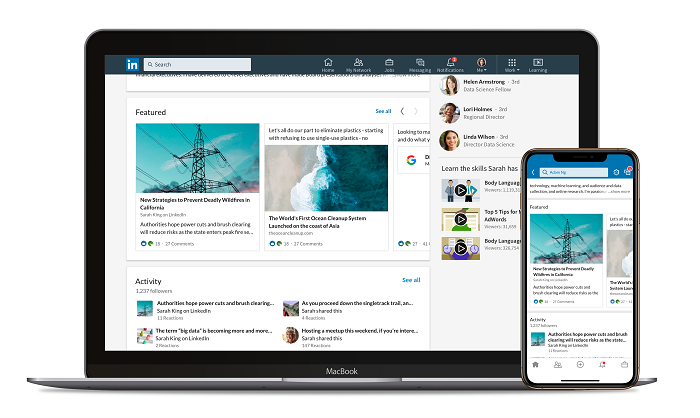 One of the most engaging and sophisticated platforms on the internet is LinkedIn. This is a platform where most of the business happens and a lot of the job changes take place as well. Now, we know that LinkedIn has been doing a lot of work behind the scenes so that its platform can be improved even further. That included a redesign which rolled out last year. Now, new features are being added to the platform and we have a new feature announcement. This new feature is named as "Featured" section which is exactly what the name suggests.
Now, you will have a new section on your profile named as "Featured". In this section, you can add all the achievements and links which have been a highlight of your professional career so far. This will help people see what you have achieved in life and hire you better. The company explains this feature by saying that "The Featured section allows you to showcase samples of your work to people who view your LinkedIn profile. This is a great way to provide evidence of your skills and experience."
This new feature has been added in between your profile image section and the activity section which means that the section will be prominently seen on your profile. This means that if you have a LinkedIn profile, you should add some highlights since an empty section will not look great for your profile's visibility. You can add any of your LinkedIn posts to the highlights as well as links to your blog, portfolio, websites or other such links.
To add something to your Featured section, there will be a featured star and you will also be able to remove items from your featured section when you want to. The only criteria here is that users need to have "authored and published a post or article on the LinkedIn platform to be able to add it to your Featured section"