If you are an iOS user, Twitter now lets you post Live Photos as GIFs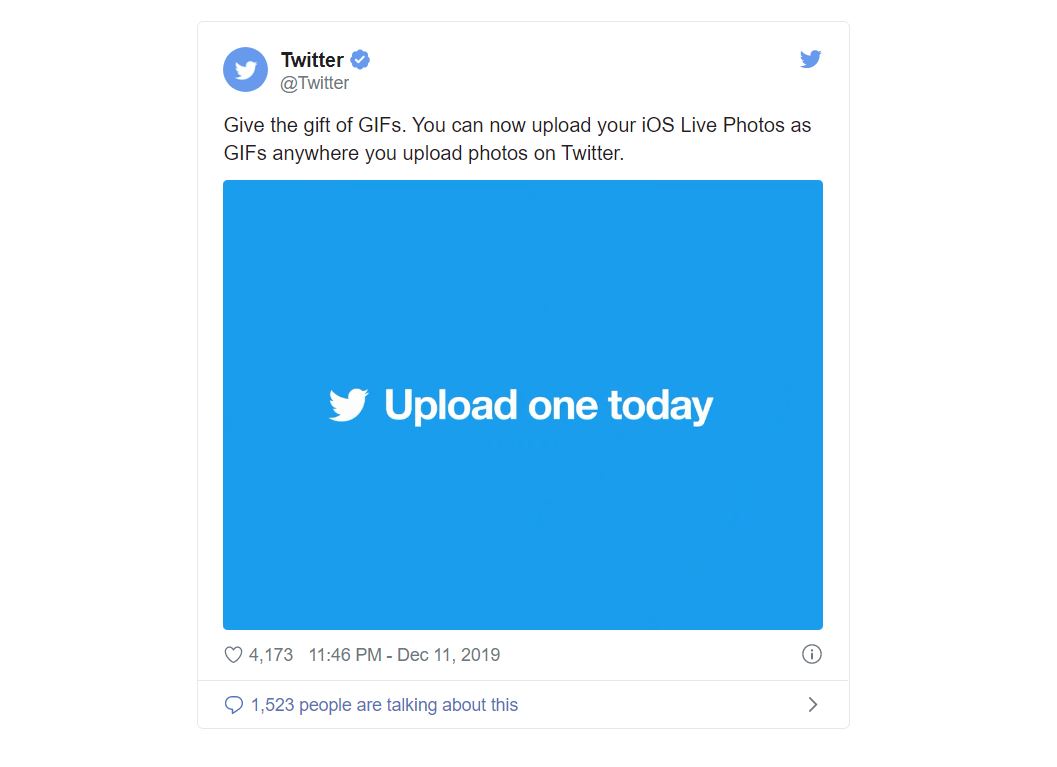 One feature that we feel is underrated on iOS which includes iPhones and the iPads is the fact that you can take live photos. Basically, live photos are the photos where you not only take the photo itself but also the moments prior to taking a photo. Apple announced this feature a time ago where it said that the people who capture photo will love what they get from live photos as they can see how the photo came out to be and what the scenario was while taking the photo.
Now, we know that millions of live photos are taken every day and the fact that people love it is another win for Apple. But it remained an annoying fact that Twitter would not let you post your live photos on Twitter. Even if you uploaded your live photos from iOS on the platform, your live photos would be converted to static photos only. But that is going to change now as Twitter explains it in a tweet. Starting this month, Twitter will let iOS users post their live photos on the platform which can be seen as GIFs so that they can play over and over again.
You will also not have to bother about converting your live photos to GIFs as Twitter will do the conversion on their own. All you need to do is select the photo which you want to upload and then see the converted post which will be a GIF. Now, this is a good way to post the live photos as they are not videos but can be seen as GIFs. On the other hand, this will also become a meme material as we see that GIFs are the most shared form of media on Twitter and other platforms around the world.