Here are the key trends that will gain momentum in 2020 according to Facebook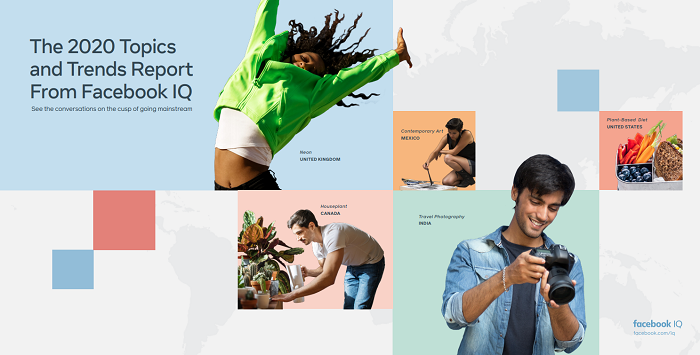 The year 2019 is coming to an end and the tradition of companies publishing their year in review is in full swing now that we have limited hours before the new year starts. However, this new year is even more special because 2019 is also the end of a decade. Basically, we are going into the decade of the 20s and will say goodbye to 10s in a few hours time depending on your time zone. The decade of the 2010s which was from 2010 to 2019 has seen a lot of trends and we now have the trends from Facebook which the company expects will gain momentum next year and into the decade.
While we know that Facebook was present at the start of this decade, it has become a huge platform at the end of this decade and so have the other products from the company. So in a way, we can say that it has been a decade of social media companies too. Now, the trends from Facebook are quite extensive and you can read them by downloading a 30-page ebook from here.
The company also says that "In our previous reports, we've featured trends from the US. Now, in our third year, we've expanded our view to include trends from four regions – Asia Pacific, Europe, Latin America and North America – and 14 countries within them. Our new global view allows us to highlight the diversity of people and ideas on our platform and to look at trends in a new way." This shows that Google does care about regions other than the US now that its audience has diversified.
As we mentioned earlier, the trends report is quite long and informative so it is worth reading whenever you have time to spare. If you are someone who is working in the digital creative space, this is a must-read and you have to spare time for this before the work for new year starts.