Google Search Console alerting about unusual spikes in search traffic via emails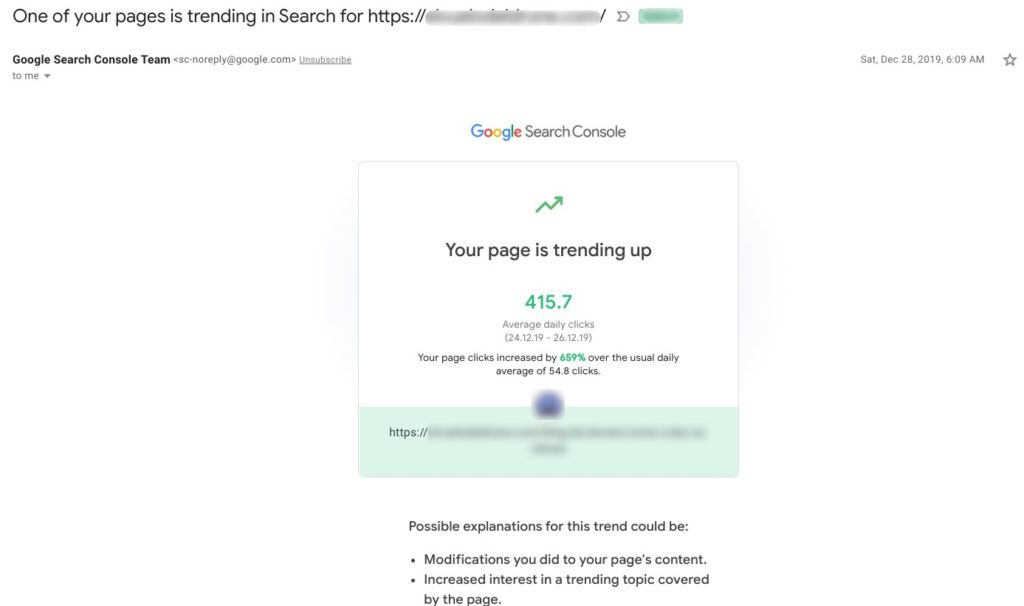 You might be aware that there is a tool called Google Search Console which is considered a must if you are owning a website. Because this tool shows you everything needed for the site management such as search traffic, current active users as well as the country from where the traffic is coming. A new report regarding Google Search Console now reveals a very useful thing that is being done. This is the fact that Google Search Console is sending emails to users who have unusual spikes in search traffic for their sites.
Now, this could either mean that they are under attack from invalid traffic such as bots so they should take the site down for the time being. On the other hand, it could also mean that you should prepare the site for increased traffic if the server can't handle it. The email says that "Your page is trending up," telling you that the website is actually doing well which might be for the reasons mentioned above. Now, the best part about this is the fact that Google is showing search spikes for individual pages and not the entire site.
Thus, we can clearly see which page is getting more traffic and understand why that is the case rather than having to find the specific page by digging into the analytics. Also, the email will tell you the percent increase in daily clicks as compared to the past data for your reference.
Also, Google is trying to help the owners better by showing them the possible reasons of why they are seeing a spike and if there is something they need to do about it. One thing to note here is that the emails will come for organic search traffic only and thus, even if you have unusual traffic from an inorganic method such as ads then you won't get this email.