Google launches Short Names, Logos, Cover Photo and more for My Business pages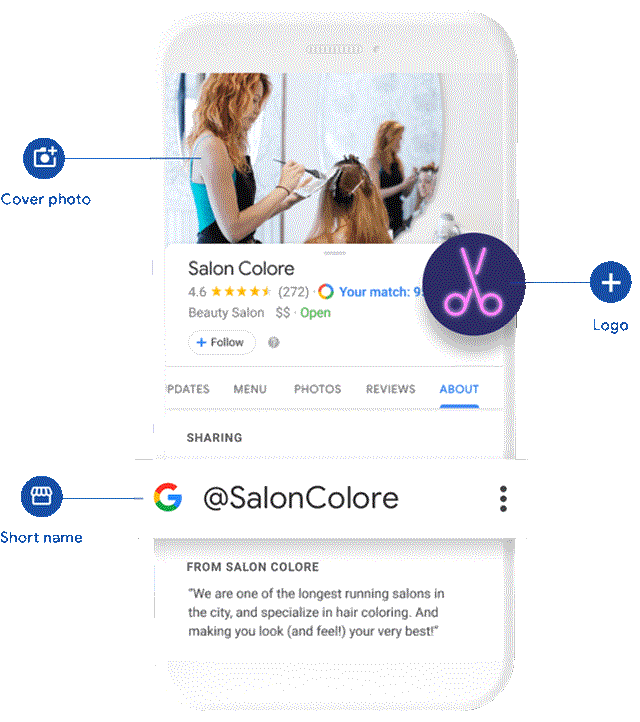 Google now lets you do more with your My Business pages. Basically, Google My Business is a service from Google which lets you find different places on Google Maps. So you can also add your business organization or restaurant or any other place on Google My Business so that people can find your location more easily. Although Google My Business is a great way to locate nearer services, it was also marred with fake business profiles which Google has acted upon.
Now, Google has also added some more features for Google My Business page owners which will make them more shareable and unique. First, you can now add a more personal touch to your business listing by adding a cover photo as well as a logo of your company and you can even claim a short name for your business if it is available. Also, you can now add promotional offers and welcome deals for users who are coming to your business through Google My Business.
For example, you can now have a business short name such as g.page/flipweb. However, there are some short names which can not be claimed as they might be claimed by others or they might not be available all together.
Here's what Google announced for My Business pages apart from that:
Cover photos: Businesses can easily set their preferred profile cover photo, putting their best foot forward.

More prominent logos: Businesses have an additional branding opportunity with the logo feature. Those that have completed their core information (phone number, hours, etc) will have their logo displayed at the top right-hand side of their profile.

Photo displays: Photos uploaded by a business will appear instantly and prominently on a new dynamic module on the Profile. Photo captions, which are coming, will let businesses tell the stories behind the pictures.

Offline materials: We're also launching a website where businesses can easily download and order custom assets for their place–like stickers–to help promote bookings on the profile, adding reviews and customer following.