Google advocates use of rel=sponsored tag for affiliate links whenever possible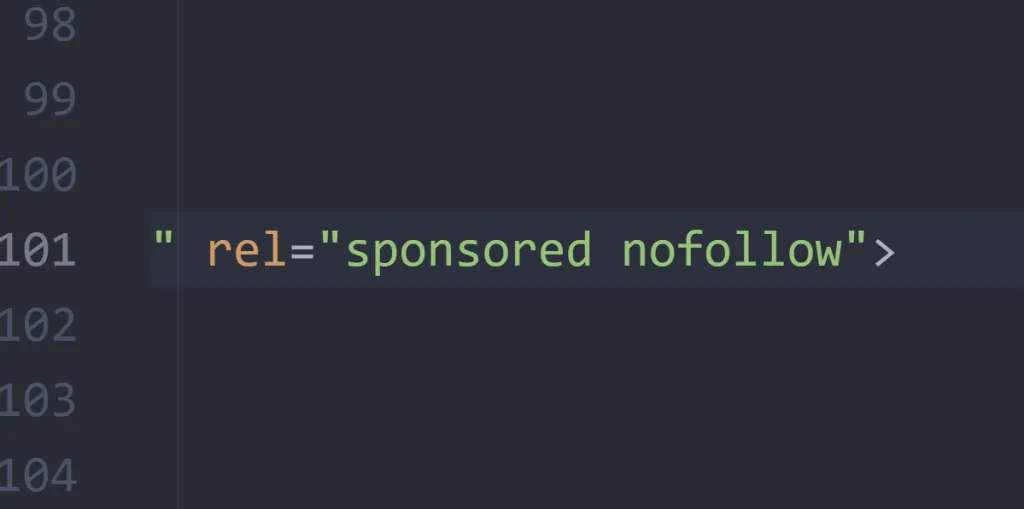 At the beginning of this year, all the SEOs around the world were surprised to see a new Google update rolling out which is now known as the January 2020 core update. Also, the update was understood to be important and many of the websites have been affected by it. A most famous instance of any website getting affected is Forbes.com which saw its traffic decline to just 100 views per day which were a decline of almost 10x in visits. Apart from that, many in the SEO community have been saying that affiliate websites have been hurt by this update.
Basically, affiliate websites are those which have no ads or minimal ads but their major revenue source is from affiliate income. Now, we have seen that Amazon affiliate is the best one right now when it comes to worldwide products. However, there are other affiliate programs and people have been targetting them as well. Also, it is strictly advised that you mention the use of affiliate links inside the article which is required by law in some parts of the US too.
However, people have been saying that Google has shown red-eye to affiliate links being used by many website owners as being deceptive. Now, this has reached John Mueller who has been quick to respond on this issue. According to Google and John Mueller, you should use the new tag announced by them recently. This tag is the rel=sponspored attribute which shows the Googlebot that this link is a sponsored one and should be handled as one.
This response also goes on to show that you should not push your affiliate links as normal links since it might be dangerous to do so from now on. Also, Mueller adds that "affiliate links are not bad. It's fine to monetize your site. Google's OK with that."