Facebook launches 'CatchUp' which is its version of Apple FaceTime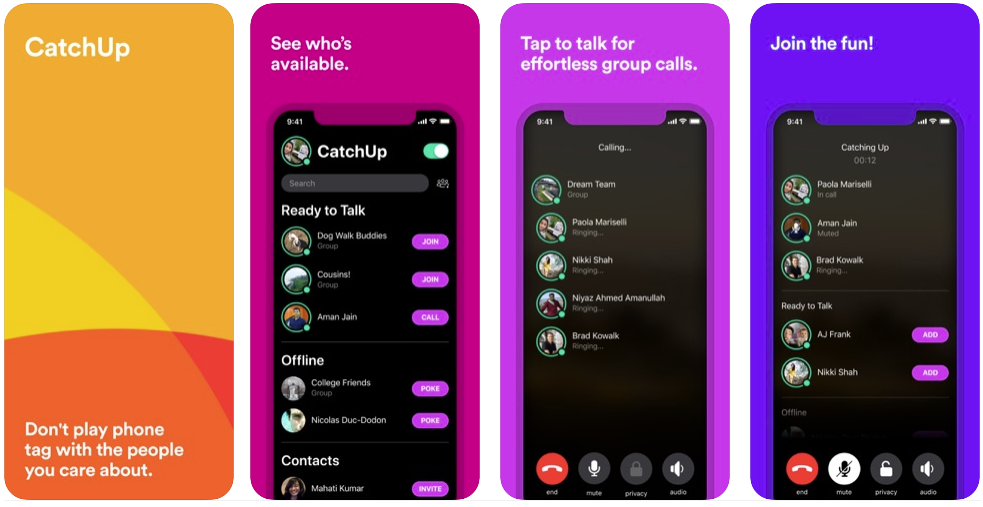 There is nothing new in seeing that a new app from Facebook has been launched. It is also not new to see reports that the app in question has been developed by the company's experimental NPE team which is there to do experiments which can then be deployed inside their main apps if they work out well. Also, it is not new to see that Facebook is going after a popular app or platform. And this time, Facebook has gone after Apple with its FaceTime platform which is a reason for many to buy an iPhone.
Since FaceTime is convenient for many as it works with iPhone users to connect instantly with each, it is extremely popular. Now, Facebook's new app "CatchUp" plans to provide you with the same experience but for voice calls only. Yes, the CatchUp app from Facebook works with voice calls and not video calls because it has other apps such as Messenger Rooms for that.
Talking about Facebook's CatchUp, the company describes it by saying that "Catching up has never been this easy. See who's available and effortlessly join one-on-one and group calls. Never play phone tag or make an appointment to call someone again. Keep in touch more, think about it less. Any time you're free to talk, CatchUp!"
It is also worth noting that Facebook's NPE team has been a lot of work from quite some time now. This app is the sixth one to be launched by the same team and names of those apps are "Kit", "Hobbi", "Whale", "AUX" and "Bump".
One thing to note here is most of these apps are not a unique idea but inspired by some platform or the other. Also, all of these apps are targeted towards teenagers in order to provide them with the apps they need.