YouTube replaces tab named 'Trending' with 'Explore' on mobile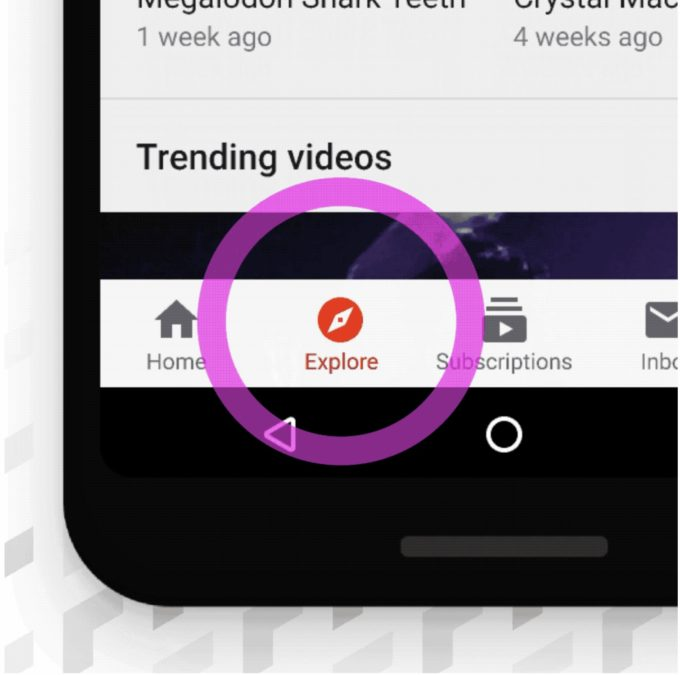 YouTube has just made a change on mobile which is not a massive one but might be significant for users who are used to them. This is regarding an announcement from YouTube that their Trending tab will now be replaced by a tab named Explore. This now means that the tab which was used by many to see which videos are currently going viral on the platform has been renamed. According to YouTube's announcement, nothing is being changed and this is likely a name change with some feature additions.
The company says that "… with Explore, you not only have access to Trending videos but also to destination pages for some popular content categories like Gaming, Music, Fashion & Beauty, Learning and more – all from one place."
This shows that the platform is merging everything into one tab which called Explore whereas we had trending and different categories of videos separately. Also seen is that the look of this Explore tab is quite different than we are used to seeing inside the YouTube app. As for the new additions coming with the Explore tab, this is what has been newly added:
Access to destination pages: Shortcuts to destination pages including Music, Gaming, News, Movies & Shows, Fashion & Beauty, and Learning.
More prominent 'On the Rise' sections: "Creator on the Rise" and "Artist on the Rise" will now appear before other trending videos.
Trending videos: The old Trending tab will now have its own section in Explore.
As far as new creators are concerned, this is supposed to be great because "On the Rise" will now be seen inside the Explore tab for everyone to check out new channels. However, there have been creators complaining about channels getting "On the Rise" tag just by clickbait or fake views. YouTube says that explore tab's testing was going on since 2018 and it has finally been rolled out.