YouTube easing its 'sensitive events' policy to allow monetization for coronavirus videos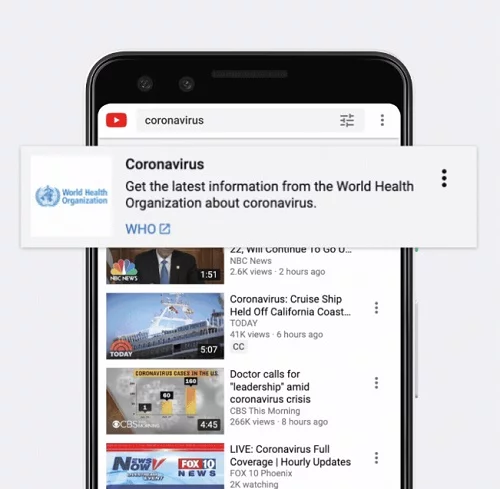 One thing we have seen on YouTube is that its algorithms have become so sensitive to certain kind of videos that they get instantly demonetized even if a single word has been spoken and the video is not about that event at all. This has also meant that the creators have complained a lot about the things that are happening on YouTube. But the company did not need to make any changes to its policies until the Coronavirus outbreak took place.
Because there have been instances where people have just talked about Coronavirus in their videos which are made on totally different subjects and their videos are deemed inappropriate. For that reason, YouTube has now announced that they will ease their "sensitive events" policy in order to let people monetize their videos in which coronavirus is spoken.
As per YouTube's statement, "We're using our homepage to direct users to the World Health Organization (WHO), the Centers for Disease Control and Prevention (CDC), and other local authoritative organizations around the world to ensure users can easily find updates. We're also donating advertising inventory to governments and NGOs in impacted regions, who are using it to spotlight timely, helpful information."
While YouTube has said that it is upping its capacity to host more live-streams, they are also removing videos from the platform that spread misinformation or create fear among people. On the topic of its policy change, YouTube says that:
"We know many of you have had questions about our sensitive events policy, which currently does not allow monetization if a video includes more than a passing mention of the coronavirus. Our sensitive events policy was designed to apply to short-term events of significant magnitude, like a natural disaster."

"It's becoming clear this issue is now an ongoing and important part of everyday conversation, and we want to make sure news organizations and creators can continue producing quality videos in a sustainable way. In the days ahead, we will enable ads for content discussing the coronavirus on a limited number of channels, including creators who accurately self-certify and a range of news partners."