Twitter announces a new test to limit replies on the platform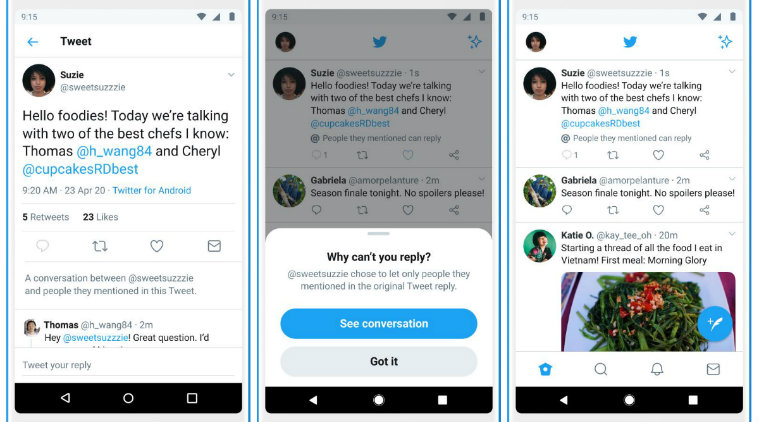 One thing we have noticed is that whenever we are on social media, we do love seeing the posts made by people but we also love to read the comments below the post which give us a different perspective from what the original post is about.
This will also help us bust the fake news factory because even if someone posts wrong information, there is always someone who will correct them and let everyone know about it.
On the other hand, we also know that this can become a problem for people who have a huge following in the public because they are exposed to trolls and haters as well. Those people would know that their replies are filed with people hating on them or posting fake theories about them or something of that sort.
This is the reason why Twitter has announced that they are testing a new way to post on the platform which can be termed as a tweet visibility setting as well.
Basically, Twitter is testing a new feature where you will be able to select who can reply to your posts. For example, you have the option to select between replies from only people you follow or you can even choose to accept replies from the person you have mentioned or else you can select the option for everyone meaning that anyone can reply to that tweet.
As we have seen from the initial testing, the people who will make use of this are mostly people who want to have a one-on-one conversation without anyone disturbing them if they find direct messaging to be awkward.
This way, people can still see what they are talking about but no one can add their two cents to the post. But there is also a problem of fake news not being busted since they can limit replies and we have to see how Twitter will address that problem.