Instagram encourages self-quarantine and social distancing with new stickers
Instagram launches cause-related stickers to encourage people to stay at home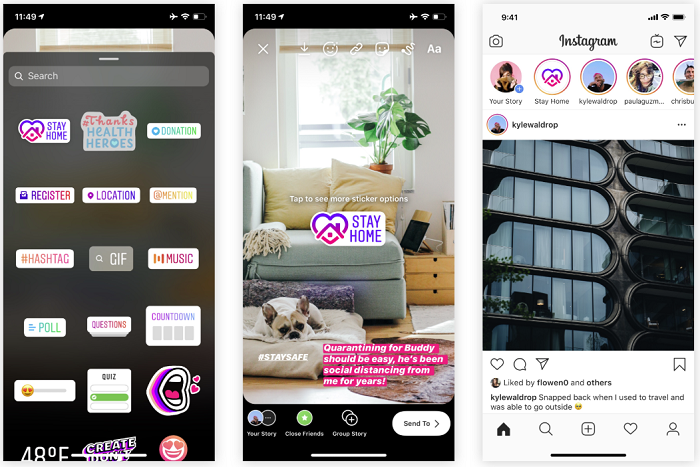 After all the social media platforms have announced different steps in which they will promote self-isolation as well as social distancing which are the most important things to do during the Coronavirus outbreak, Instagram has also done a small part. It is worth noting that everyone is talking about flattening the curve which is to say that there should not be a spike in cases of COVID-19 infected patients but rather the increase should be symmetric or even less than the previous day to give relief to healthcare workers. Therefore, people need to stay indoors and make sure that the physical contact points are not exposed.
Now, Instagram is a place where people share almost everything that they are doing on a daily basis. So it naturally becomes a platform that people use during these times of self-isolation or quarantine period where they have to stay indoors at all costs. Thus, Instagram has now released cause-related stickers which say things such as "Stay at Home", "Thanks Health Heroes", apart from Donation and Register to help this cause and make people aware that staying at home is the best thing they can do.
Instagram announced that "Today we're launching a new "Stay Home" sticker that you can find in Stories. If you use the sticker, your photo or video will be added to a shared Instagram story where people can see how you're staying home and staying safe." Instagram has also announced Group Stories which is a collection of all the stories that have these stickers applied to them. This helps people in seeing how many have had the same sticker and spread awareness regarding the same. It is said that even if people are not having symptoms of COVID-19, they can still be spreading them so it is important to stay at home.