Google's new tool rates top visited websites based on their mobile usability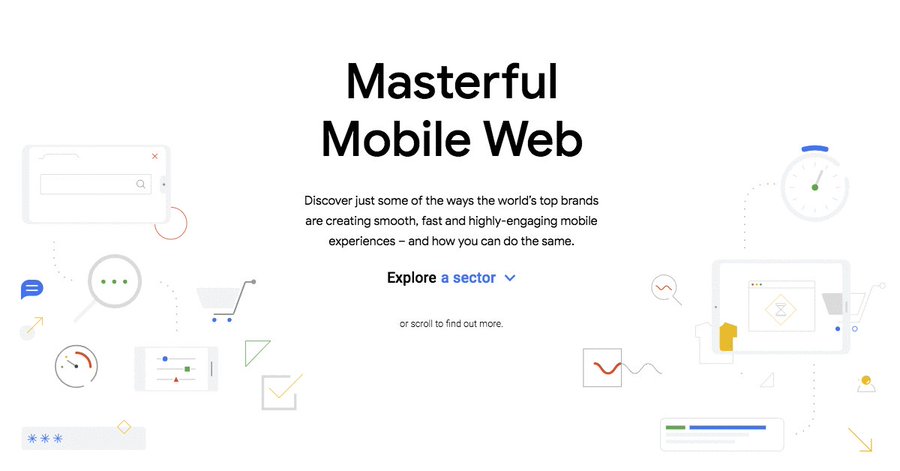 Google has kept no secret in letting everyone know that it thinks mobile is the future. Also, the company has always favored websites who have a responsive website. Google also talks about how you should not have two different websites, one for mobile and other for desktop. Rather, you should have a single optimized website for all types of devices.
SEOs also know that if the website is optimized better for mobile search results, it will rank better. Now, Google has just released a new tool for its mobile usability as well. With this tool from Google, the company rates websites which are most visited among the world. The rating is given on the basis of their usability on mobile devices. And this new resource by Google is named as Masterful Mobile Web.
From this resource, there have been some interesting revelations about mobile search from Google. First of all, it is found out that 71% of all internet searches come from smartphones. The resource also reveals that 72% of users rely on their smartphone which is equal or more than tablets or PCs.
Also, 28% of users purchase products or services from their smartphones as compared to their desktops. Google also says that they examined over 1000 sites before publishing these results. In this test, Google tested the findability, product pages, registration and conversion, mobile design and speed of the websites.
Google has published the results for its research and there are some surprises here for sure. It is found out that the top website for the Europe, Middle East and Africa region in Retail sector is Coolblue based in Belgium. In the travel sector, there are no surprises and the top rank goes to Booking.com. For the finance sector, the top rank is snapped up by Bank Norwegian.
Similarly, the results have been published for other regions as well. You can check about all the results from below.