Twitch might grow by 14% to end 2020 with 37.5M users: Report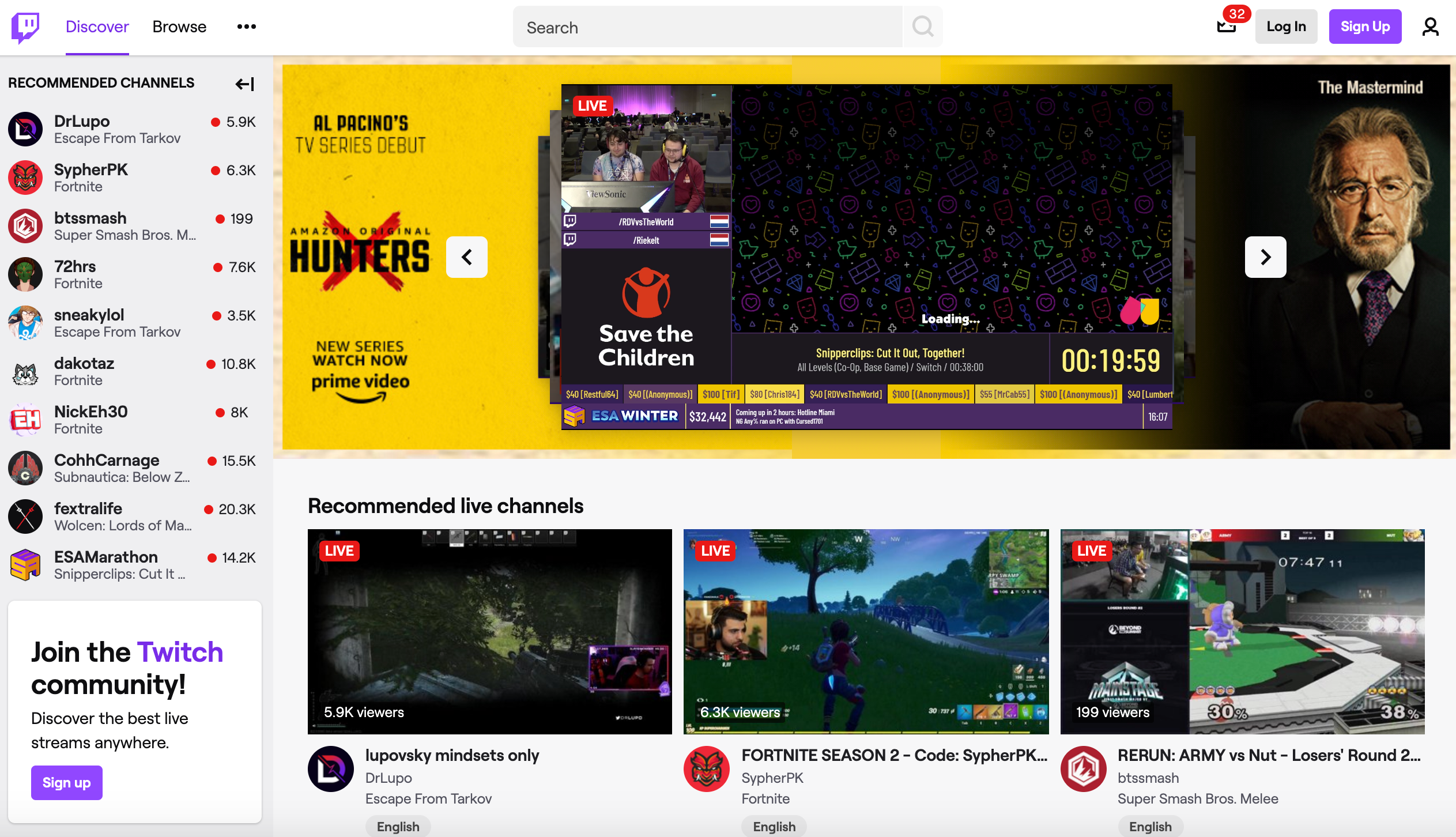 While we have talked a lot about social media platforms and the growth of YouTube, we have not talked a lot about Twitch. If you have not heard about Twitch, it is a platform dedicated towards gamers and streamers. On the platform, you can live-stream your gameplay or something else that you want everyone to see.
And the platform has seen tremendous growth recently which is mostly because of the gaming community and popular creators on Twitch such as Ninja who recently left the platform for Microsoft's Mixer.
Coming back to Twitch, it was believed that the platform would face problems since Ninja has left it and his audience will leave with him. However, we see that the impact of Ninja's departure on Twitch is not as much as expected.
Now, a new report reveals that Twitch will actually grow at a rate that is higher than expected. As per this report, Twitch will add new users to its platform at a rate of 14%.
This means that the platform will have a total of 37.5 million users in 2020 and it will also spread to 16% of the US audience for digital video content. However, eMarketer predicts that the growth of Twitch will decline as soon as online streaming matures and its growth rate will be just 6.3% in 2023. This is because eMarketer predicts that rivals such as YouTube Gaming, Microsoft Mixer and Facebook Gaming will gain momentum going forward.
Twitch is also popular because of its creators who are attracted towards the platform because of a lower cut in fees from the platform compared to YouTube. On Twitch, creators get paid for the number of users who subscribe at a fee to watch their content. Twitch is a platform which caters to an audience who likes to watch others play their favourite games and even though some might not like it, its growth can't be underestimated.