Facebook's new creator studio mobile app launched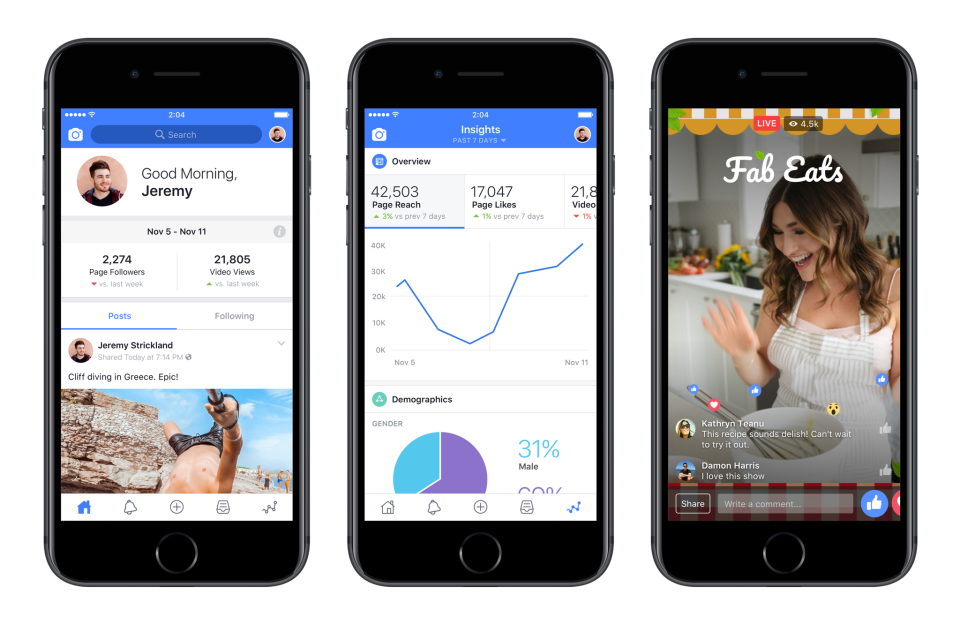 It is known to everyone that Facebook, which started as a way for people to interact online and share their personal updates, has now become a professional platform. While some might use Facebook as a social media platform, many use it as a way to manage their business online. This can be via promotions inside groups and other ways such as managing their pages and interacting with fans and followers. Talking about pages, Facebook has provided ways in which you can control your page activity.
But we have felt that the functionality of Facebook's tools was limited when it came to mobile whereas the desktop tools were decent. Now, it looks like Facebook has received multiple reports and have thus released a new creator studio app for both Android and iOS. This new app is a way for brands and people to manage multiple pages from single app. From this new creator studio app, you will be able to manage and edit page posts as well as interact with fans via messages.
This is basically an extension of the creator studio which was already available for desktop users. But since most people use Facebook pages and even manage them on their phones now, the company has decided to provide everything for the smaller devices.
In its announcement of the new Creator Studio apps, Facebook says that:
"The app is an evolution of and mobile complement to Creator Studio, the desktop hub dedicated to helping creators and publishers manage their content, track performance, and connect meaningfully with their audiences on Facebook. The new experience offers the same actionable insights and meaningful engagement metrics, all from the ease of a mobile device."
Also, this gives you a replacement to the Facebook 'Creator' app which was shut down in March last year. However, the problem is that while you can edit and manage posts from this app, you can't create one so you either have to go to the Facebook app or use the desktop tool.