Facebook Desktop's new design now available for everyone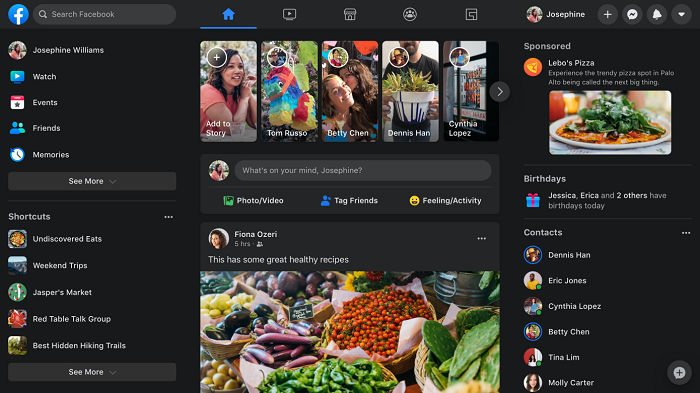 Facebook has been trying hard in order to fight the effects of Coronavirus and it is also the reason why we have been seeing a lot of posts being removed and moderated. However, it does not mean that Facebook is not working on any developments from its platform side-of-things.
Because the latest news from Facebook is that it has rolled out the new layout of Facebook for Desktop to all its users. However, this is currently optional meaning that you will still get the "Classic" layout and you can get the new layout by clicking a few buttons.
For enabling the new Facebook UI for desktop users, you will have to go to the Settings tab and see an option where it says "See new Facebook". This is how you go to the new Facebook layout but you will see the option to switch to the classic layout from there only.
If you want to go back, go to Settings and click on "Switch to Classic Facebook". However, it must be said that the new Facebook layout looks a lot more clean and modern compared to the old one.
But the problem with this new layout is that the iconic blue of Facebook is no longer seen. Instead, the layout looks more minimal and white space is dominant which is great for dark mode since the strain on eyes at nighttime becomes minimal.
Also, Facebook says that the dark mode for new layout on mobile is coming soon. At the moment, the company has just announced that "Starting today, the majority of people on Facebook will have access to the new desktop design"
While we are not seeing the new Facebook layout for desktop, it is possible that the update will be rolled out soon so keep an eye out for it if you are not seeing it already.