Basecamp runs a Google Ad while the copy mentions that it doesn't want to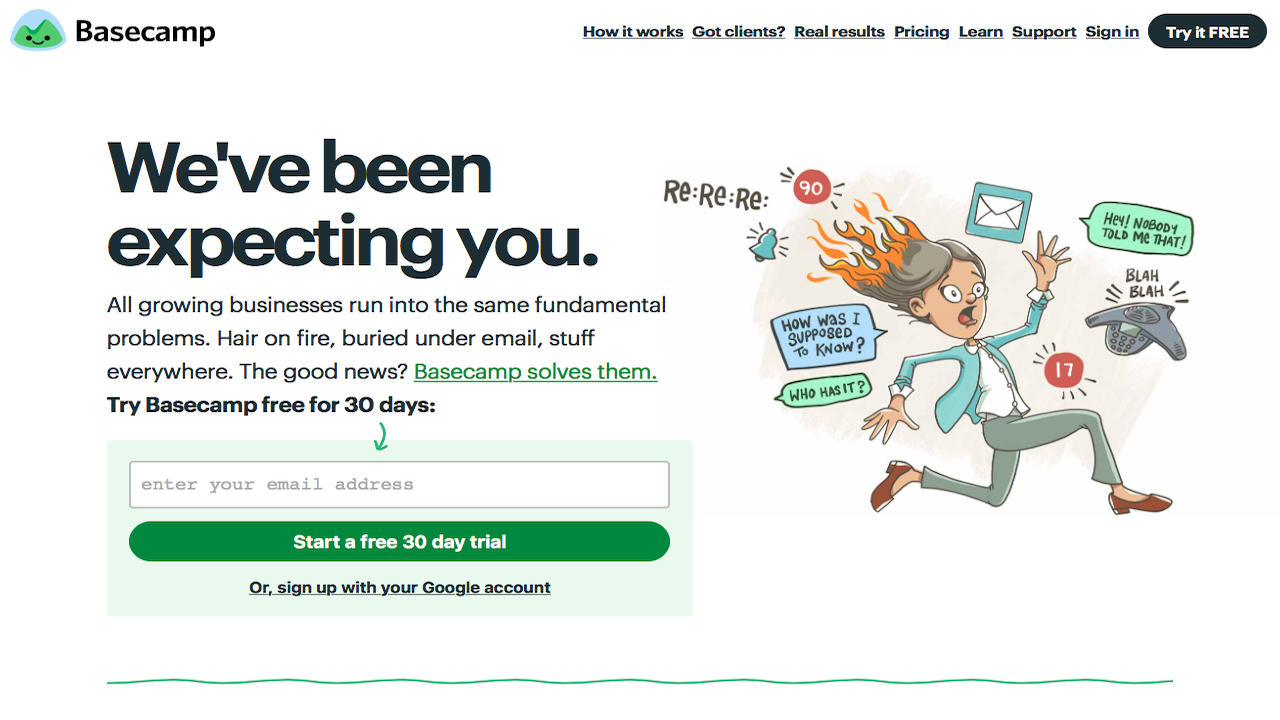 We know that Google relies on advertising for most of its platforms such as YouTube, Google Search and others. For this, Google has created a separate platform named as Google Ads which lets you create and run ads on your own. Now, we know that hundreds of advertisers are using this platform to run their ads. However, we have seen a case of a company named BaseCamp which is also running an ad on Google. But the company's ad description reads that they don't want to run the ad. The ad copy says that they are forced to run the ad by Google.
Now, Basecamp's argument is that when they search for the keyword "basecamp" on Google Search, all they see are three ads placed on top of their organic search result. This means that their organic result is hidden while the ads which they say are irrelevant are shown first. Basecamp's ad copy describes themselves as "the #1 result," for "basecamp" keyword. But they add that "this site lets companies advertise against us using our brand. So here we are. A small, independent co. forced to pay ransom to a giant tech company."
Not only are Basecamp critical about Google Ads, they have also termed creating an ad as "ransom". Now, we can understand that creating an ad to make your brand visible for your main keyword is tough. And even tougher for a small startup which is just coming up in the ranks. But there is also the argument that Google is not forcing you to create ads, it is also not forcing you to list your website inside Google Search as well. Apart from that, the keyword "basecamp" is a general term which can mean different things so basecamp.com is not the only website that might rank on top for that keyword.