Twitter will start checking if you have read the article before sharing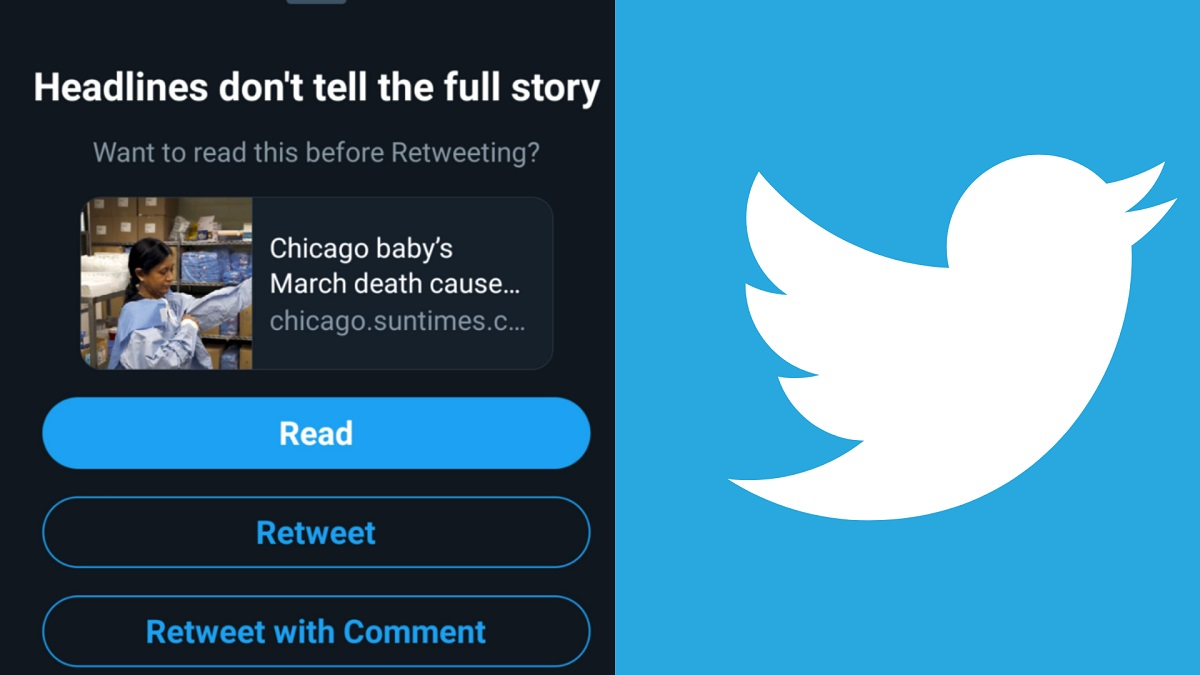 One thing we have said before and will say again is that there are some features that Twitter brings which everyone else should bring on their own platform as well. This latest feature we are going to talk about on Twitter is one of them as well. According to this report, Twitter is going to bring a new feature on its platform where users will be asked if they have actually read the article before they tweet about it or retweet the same. As we have seen, there are many users who just retweet an article without reading meaning that the problem of fact-checking increases and fake news is circulated.
Twitter's announcement that it will prompt Android users if they have read the article before sharing it also raised one suspicion among users, as always. The suspicion is that Twitter is tracking clicks from its users and we believe there is no other way the company would be able to know about this. On the other hand, Twitter says it is doing this as part of their initiative to encourage "informed discussion". In other words, the company wants users to read the article and determine if it is worth sharing and the information is accurate or not.
If we go by the exact announcement from Twitter, the company says that
"Sharing an article can spark conversation, so you may want to read it before you Tweet it.
To help promote informed discussion, we're testing a new prompt on Android –– when you Retweet an article that you haven't opened on Twitter, we may ask if you'd like to open it first."
They also added that the company wanted to "improve the health of a conversation as it gets started" and it is clear that they found this to be the best way for the same.