LinkedIn's 'Marketing Buzzwords Bracket' announced ahead of March Madness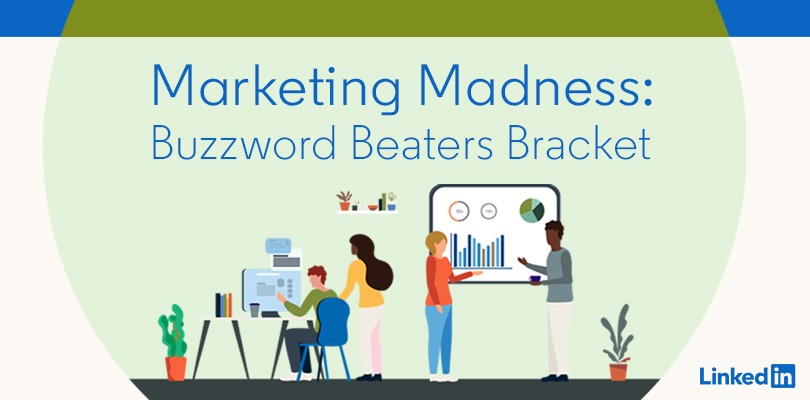 There are marketing terms and then there are terms which are used way too much in marketing. Yes, we have all been there and we have all done that. How many times have you seen a word being repeated in all the marketing material again and again. If that is the case with you, you will like what LinkedIn has just launched. Well, the company has announced a new bracket and named it as 'Marketing Madness: Buzzword Beaters'.
Basically, this means that the words you have heard way too much in marketing will be pitted against each other. They will have to compete and the one who comes out on top will be considered as the ultimate buzzword in marketing.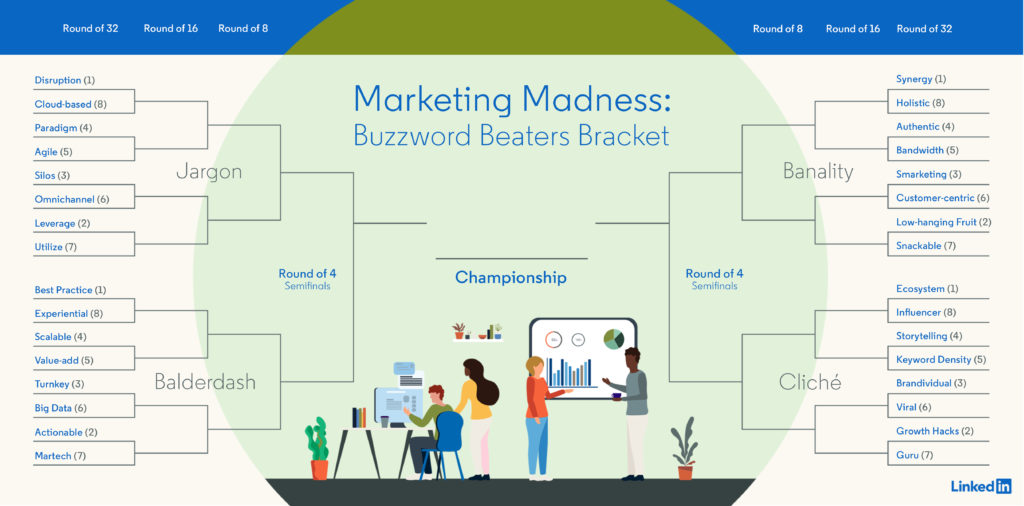 As you can clearly see from the image above, LinkedIn has created brackets which contains overused words in marketing. This includes words like Disruption, Cloud based, Best practice, Synergy, ecosystem and many more. All these words are divided into mini brackets of two and will through Round of 8, Semi-finals and Finals.
For example, LinkedIn has highlighted that Cloud-based does not go through ahead of Disruption because we hear about how almost everything technology-related is "in the cloud" these days. In the similar way, all the other words and its winners have also been decided.
However, you would be interested to know the winning buzzword. After all, everyone wants to know who the winner is. So if you are looking for the same then we should tell you that the winning keyword is, hold your breath, Disruption.
Disruption won its final round against Growth Hacks which is also an overused marketing buzzword. However, Growth Hacks went a bit short of the final mark. Therefore, if you have ever used Disruption as the marketing term than feel proud as you are also responsible to make Disruption the winner of Marketing Buzzwords.