Google Search for Desktop gets a new look with new colourful icons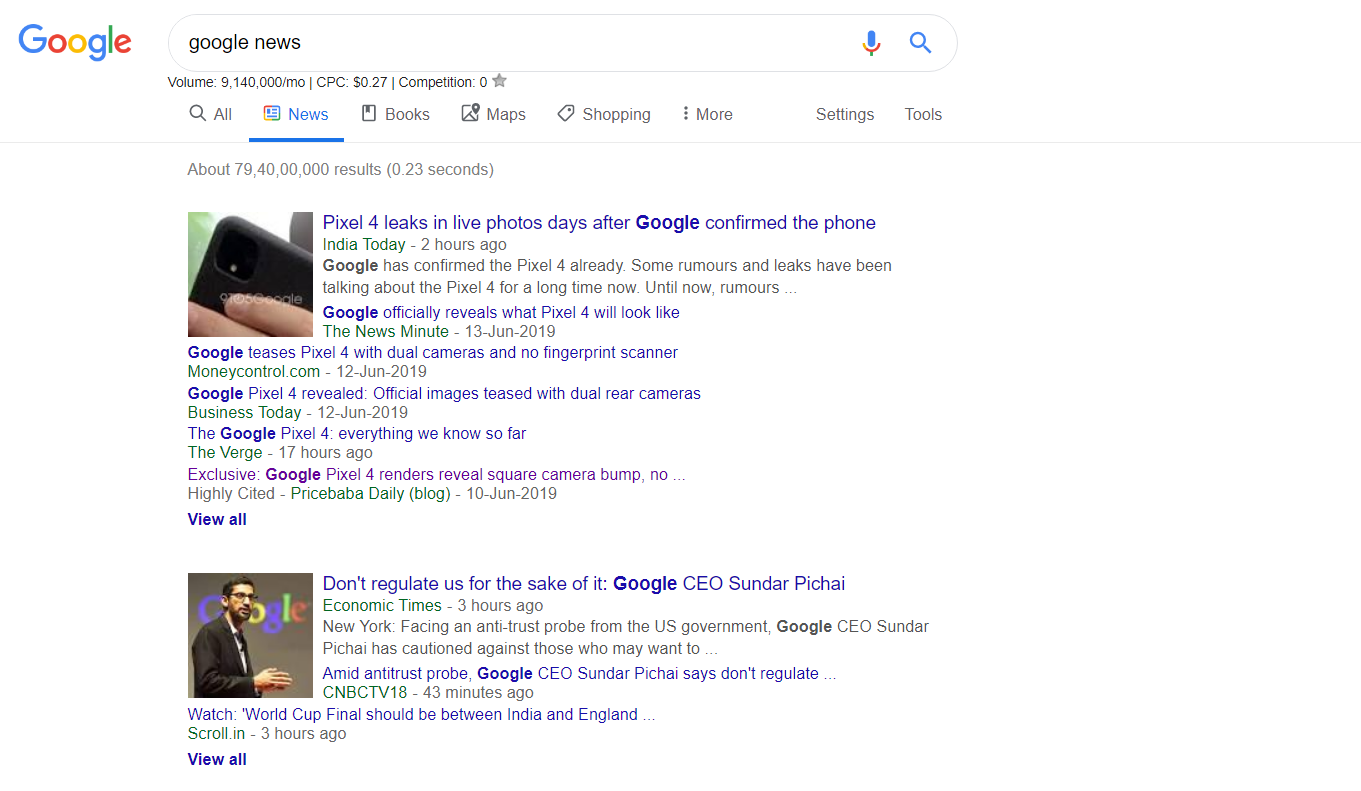 Google is often seen as a company which does A/B testing almost everyday. There are changes that can be seen inside Google products and the next day they might be gone. For a normal user, this is very confusing at first because the features they might have liked may also vanish because of testing. Now, there were reports regarding a similar kind of testing happening inside Google Search for Desktop as well. The reports revealed that Google Search on Desktop will soon get new icons in its navigation bar.
However, the reports were very old and people might have forgotten about it. But the testing never stops at Google, it seems. Because Google has officially rolled out its new icons to everyone on the Desktop Search results. Now, this is a subtle change but it makes a huge difference as Google Search is used by billions every day. And this change can affect users who have been used to the previous design.
With this new change, you will have more colourful icons in Google colours once you click on them. This applies to all the icons in the navigation bar such as All, News, Images and other tabs. Rather than just text from the previous design, this colourful icons inside the navigation bar give it a materialistic as well as a unique look. But with the icons added to the Navigation bar, you will notice that the space taken by each tabs heading is increased.
Apart from changes in the search bar navigation icons, there is nothing else that has changed. The search results shown inside each of these tabs still remain the same and there is no change in their listing too. So we believe that is a small change from Google and a material design refresh from Google to its Search for Desktop is still pending.