Google now shows video thumbnails in Google Search Snippets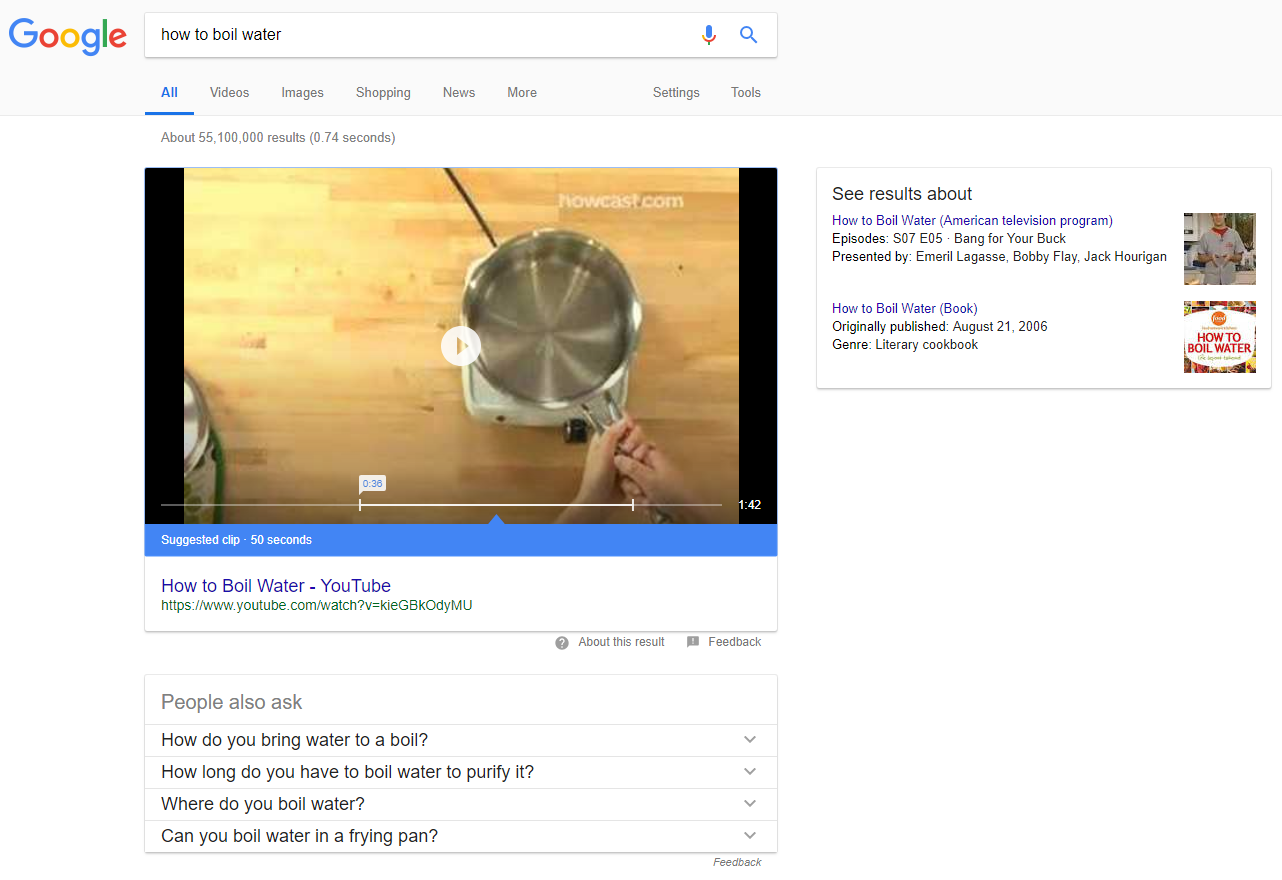 Last week, we reported that Google is starting to show images along with search results. Well, we believe this is due to the recent Google March 2019 Core Update. Now, we are seeing even more changes in Google Search results. Apparently, it has been spotted that Google is even showing video thumbnails inside search results. Particularly, video thumbnails were seen in Google Search Result Snippets.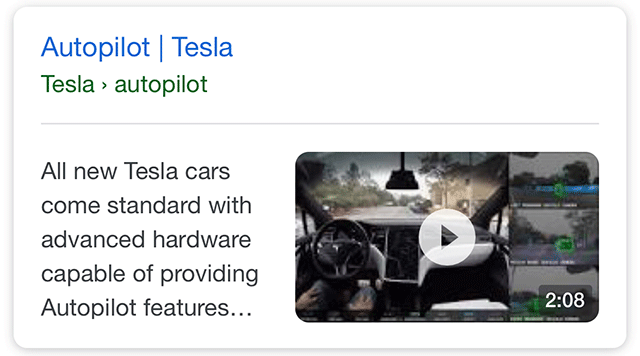 Well, you can clearly see the above image showing a video thumbnail in the search result. This has been a new feature included in the Google Search algorithm and it must have been added this month. It is not the first time that we have seen video thumbnails in Google Search Results. However, they are now seen more often after the recent update.
Apparently, if you do a search query with "Tesla Autopilot" then the first snippet has a video thumbnail whereas the other two don't have it. So it is not heavily seen in snippets but they are present in good quantity. Also, it is interesting to note that clicking on those video thumbnails will not show you the video. Instead, you will be redirected to the webpage containing that video thumbnail.
After this video thumbnails came into focus, Moz has also been tracking the occurence of these type of thumbnails inside Google Snippets. And Moz's Eric Hedekar has confirmed that they have seen an increase in Google Search Snippets having video thumbnails. However, the increase is not as significant as you would expect. Even then, it is still a significant increase of
~3-5% which is definitely noticeable inside Google Search Snippets for various queries.
This development clearly indicates that Google is focusing more on images and video-based thumbnails rather than plain text ones for its search result snippets. This might be part of Google's push towards better search results for its mobile users.