How amoCRM can boost your messenger-based sales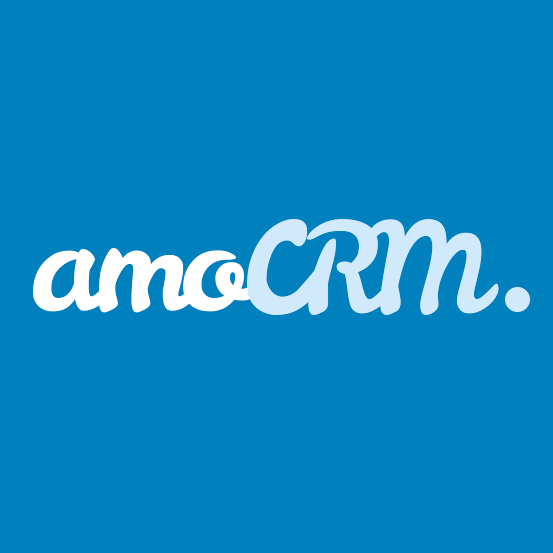 The COVID-19 pandemic and lockdown have impacted (still impacting) the small businesses that were dependent upon personal connections. Fortunately, messaging apps like Facebook, WhatsApp, Telegram, and more are a powerful way to connect with potential customers and keep sales going while not meeting in person.
According to a recent survey by Facebook, WhatsApp, Instagram, and Facebook Messenger, all owned by Facebook were the most used messaging platforms during the lockdown. However, with the increase in messenger-based sales, customers are becoming more innovative, pickier, and have an abundance of offers all around them. In such a scenario, businesses need to find the right way to get to their mind and heart.
Having a messenger for interacting with customers is not that difficult; the problem arises when different customers are active on various messenger applications. In such a case, businesses need to keep track of each conversation and keep switching that app to reply. To resolve this issue and give a unified experience to businesses, amoCRM was launched.
Let's dive deep and understand how messenger applications can help businesses grab customer's attention and how using amoCRM can help the company get the most out of messenger-based sales.
What are Messenger-based Sales (MBS)?
Messenger-based Sales (MBS) is the latest strategy that makes messaging apps like Facebook, Instagram, and Whatsapp prioritize selling products in your business. It is moving the buyer and its primary communication into the messaging during the sales process. With messenger-based sales, business owners can avoid the risk of late responses and answer customer's questions promptly in real-time. Unlike emails and phone calls, messaging apps have enabled businesses to interact and respond to leads fast and instantaneously.
Customers prefer to send a quick text message to businesses alongside doing more important things like work or spending time with family. They don't want to drop what they're doing to call or send an email to you. Questions like, 'When will the product be back in stock?' or 'how to cancel my order?' or 'How do I get a refund?' can be answered quickly without doing a chit-chat overcall.
We're living in a world where every business finds the right way of providing the best customer experience. Enterprises are slowly shifting to messenger apps as a way of communication with customers. But, the problem is that different customers are using other messaging apps. In such a case, how to track all the app data and respond to them without switching apps? The answer is amoCRM.
Yes, the world's first messaging-powered CRM solution called amoCRM to help businesses stay ahead of the curve. amoCRM gives a bird's-eye view of all your potential customers, centralizing all your chats with them. It has in-built tools that suggest replies and follow up at the right time. Sales reps or operations teams can chat with any client on any messenger, and amoCRM will store all the chat conversations in one box.
Let's talk about numbers:
Since the COVID-19 pandemic, research suggests that chat usage has increased by 50% across Messenger, Instagram Direct, and WhatsApp. People are already buying and selling through messenger apps and find it the fast solution to their problem. As per the research, every 9 out of 10 customers prefer to chat with sales reps through text messaging.
As texting-obsessed generations have started inclining towards messaging apps, major players like Facebook and Apple have tightened the belt and begun investing heavily in business chat features.
Why are messenger-based sales increasing?
Not only sales representatives, but messaging apps can also ease the job of the support team. Unlike other communication channels like call and email, the messenger is quicker, has fewer formalities, and offers asynchronous communication and multimedia exchange. By creating a chatbot and replying to several users simultaneously, sales and support teams can save their time and focus.
amoCRM also offers sales bot solutions to help businesses manage customers and reply to their queries without delay. The sales bot is enhanced with natural language processing that detects a lead or customer's intentions during the conversation and responds with pre-made templates and workflows.
Whether it is answering customer's queries, scheduling appointments, or something else, businesses can automate everything using our sales bot. And build personal connections with your customers.
Here is how amoCRM integration can boost messenger-based sales and help businesses keep afloat in 2021:
Personalized Customer Experience
When a potential customer "abandons cart" due to any reason, staff can follow up with them using messenger and help them get a smooth shopping experience. Messenger helps businesses minimize frustrating moments of friction by offering a personalized experience.
Channel switching is part and parcel of any business sales process. Channel switching is a significant turn OFF for most of the customers. When a business offers a live chat on their website, they need to interrupt the flow to ask customers to connect with sales through email or phone. Messenger-based sales is that missing piece of the puzzle using which businesses can stand out by making customers sail through the entire buying process on chat.
Keeping Human Touch
In current times, businesses can't appear opportunistic. At the same time, companies can't forget customers and need to maintain a bond with them. Using messenger applications, businesses can create a personal and professional bond with customers without sounding 'salesy.' Pinging anyone with a friendly message can help people keep "human" conversations that incorporate emojis, pictures, and gifs.
Faster resolution of issues
Customers nowadays don't have time and patience to wait for long to resolve their issues. Every potential customer matters and salespeople need to respond fast to their queries. Messenger applications allow multiple conversations to take place in real-time. It makes it easy for salespeople to deal with various customers simultaneously.
The majority of the customers prefer to communicate directly with businesses via private messaging because they think they will resolve their issues faster. Unlike traditional communication channels like calls, emails, or even live chat, messengers allow customers to respond in their own time, removing the pressure and the expectation of having to answer immediately.
Avoid the cost of building a website
For small businesses, shifting from in-person to online is not a cakewalk. The struggle to hire a developer for creating a website, making it rank in search engines, is not everyone's cup of tea. On the other hand, setting up a social media page takes no time and comes with messaging apps built right in. With the unified inbox feature of amoCRM, all messenger communication is centralized in one place.
If someone is selling products, they can attract customers on Instagram or Facebook with engaging posts and then encourage them to order through DMs; without having a website in place.
If businesses have multiple messengers, they don't have to worry about copy-pasting the data or chat history. Whether it's a chat message, lead capture form, phone call, or email, amoCRM will automatically pull data from different sources in a single unified inbox. The messenger CRM sync all data and conversations in real-time and lets users respond from amoCRM without switching messaging apps.
Conclusion
With the above discussion, it will be safe that messenger-based sales aren't just to keep teams in touch — it is a way to connect with potential customers and keep sales going even in this challenging coronavirus situation pandemic.
Messenger-based sales are here to stay, and businesses need a unified platform to make sure they don't miss out on any messenger data and chat. Apart from instant messengers, businesses can get started with amoCRM to integrate email services, VoIP telephony, lead forms, payment processors, and several other built-in integrations. As compared to other CRM, getting started with amoCRM is quite easy for businesses of every type and size.