Google explains how the URLs shown in Search results are picked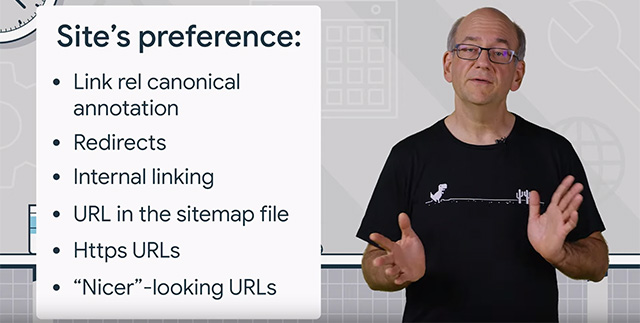 One of the first question that someone who is getting into SEO would have is how exactly does Google rank the websites that you see in Google Search. Ranking a website means that giving them rank in terms of positions. The first position URL that you see in Google Search is ranked number 1 and so on. Now, there are various factors involved in ranking websites on Google Search. It is also not the case that you can't rank higher if your website's rank is decided once. Therefore, you would have the question of how does Google determine which URL of a website should come first and which should be lower.
For this reason, Google's John Mueller has now addressed this question and explains in a video how Google picks website URL for its Search. John explains that there are site preference signals which are involved in determining the rank of a website. However, the most important signals are the preference of the site and the preference of the user accessing the site.
Here are the Site preference signals:
Link rep canonical annotations

Redirects

Internal linking

URL in the sitemap file

HTTPS preference

Nicer looking URLs
One of the keys, as John Mueller has previously mentioned, is to remain consistent. While John did not explain what he means by being consistent, it should mean that you should keep on doing whatever you do. Now, one of the best examples of being consistent is to post on your website every day in order to rank higher up in search results. If you are not consistent, your website's ranking might get lost and you will have to start all over again. Apart from that, you have to be consistent when it comes to performing SEO as well. If you stop that, your website will suffer in the long run.