Viral group video app Houseparty sees 70x growth during COVID-19: Report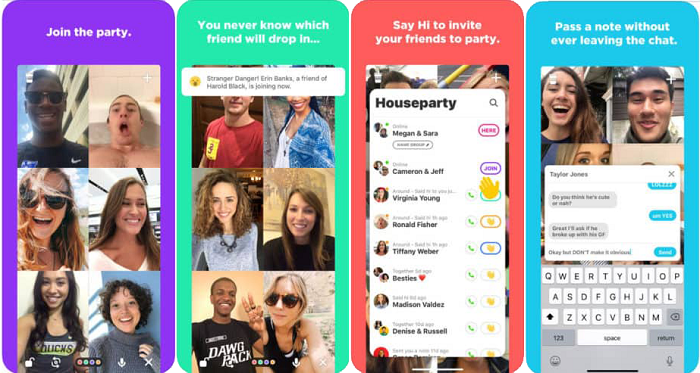 In this lockdown period due to the COVID-19 outbreak, you must have seen that a lot of apps relevant to the lockdown stage have gone viral and a lot of downloads are seen on them. After Zoom video conferencing app, another such app is Houseparty where you just don't have traditional video calls but you can also play games so that it is like a virtual party, which is why the name is apt. As per a new report regarding the Houseparty app, it is revealed that the app saw a growth of 70x in downloads during the lockdown period since everyone is at home.
Bloomberg says that "In the past month, Houseparty has seen 50 million signups, [around] 70 times the app's typical amount in some markets. The company doesn't disclose total user numbers, but it has been the most-downloaded social networking app in Apple's U.S. App Store every day since March 20th – ahead of Facebook Inc.'s trio of Facebook, Messenger and WhatsApp – and it was the second-most downloaded app of any category over Easter weekend behind only Zoom, according to App Annie."
You might be interested to know that Houseparty is an app developed by makers of Meerkat. Also interesting is the fact that the app was purchased last year by makers of Fortnite and their investment has paid off in a big way due to the lockdown situation. Apart from Houseparty, Zoom and TikTok have also been quite popular due to COVID-19 and this has been a blessing in disguise for them.
It is also not to say that Houseparty was not popular before COVID-19 since it became a viral app quickly with 20 million users and 1.2 million daily active users just 8 months after launch. However, the surge in users after COVID-19 has been unprecedented and others should take note of the same.