Unconfirmed Google algorithm update has hit websites all over the world: Report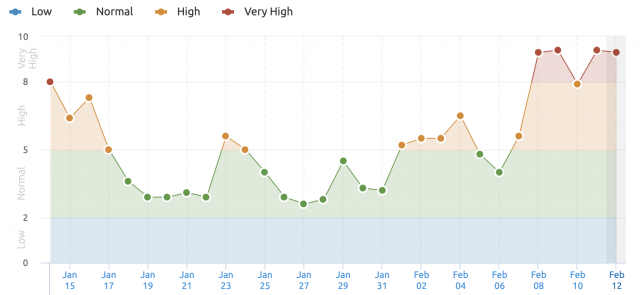 We have seen from last year that Google is announcing their latest algorithm updates which may have hit their search engines or are going to be deployed in the next day or so. However, it is still seen that some minor updates are not announced but their effect is seen on various search engine trackers. If there are big changes going on with regards to rankings of websites inside SERP, there is sure to be an update.
Talking about updates, we know that Google announced an update at the start of this year too which was named as the January 2020 algorithm update. So it is not as if we have not seen an announced update from quite some time. However, there is definitely something going on inside search that Google has not revealed yet. Because every search engine rank tracker is going bonkers while showing results of the last few days.
As per SearchEngineRoundTable's report, there are massive ups and downs in various trackers which is seen when a major update hits the search engine. It is also known that the "Google Dance" is from last few days only, 4-5 days to be precise, so we can say that the update arrived on February 8-9. Since then, every website is reporting changes in their rankings which might be positive or negative.
Also observed is that any algorithm update takes time to settle which means that website rankings also take time to settle. But it has been five days now and the rankings are still going up and down. This might either be a major algorithm update which went announced from Google or it might also be some sort of a bug or bugfix which Google does not want everyone to know. Interestingly, no one from Google including John Mueller has said anything about this volatile behaviour.